My Past Projects
One of the reason I started this blog is to journal all of my projects. So far I've just talked about my current sweater. Thought I'd put some of my other things on here since I seem to be getting caught up on the SIMPLE ribbing of the front of the sweater. Anyway... let's get started, shall we?
First up my most recent project-- a baby blanket for my soon to be 2nd cousin. This is before it has been blocked, that explains the slight deformities on the sides. I used Lion Brand Jiffy yarn. I got it on sale at Michaels for $.99 skein. WHAT A DEAL!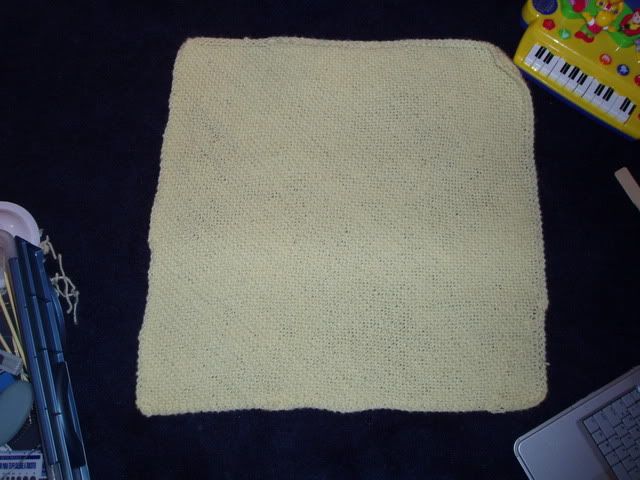 This is a simple dishcloth pattern. It's in the garter stitch. Cast on 4 stitches, and increase (by knitting into the back of the stitch) every 2nd stitch on every row. Then once it gets to be as wide as you want you just start decreasing every second stich of each row by k2tog. It makes for a diagonal stitch.
It was a really easy, mindless project, but was neat how the stitches were diagonal. It gave it a little something different.
Next project:
A scarf for my pregnant cousin. I used black eyelash with Matrix ladder yarn. A totally fun, easy, trendy scarf!!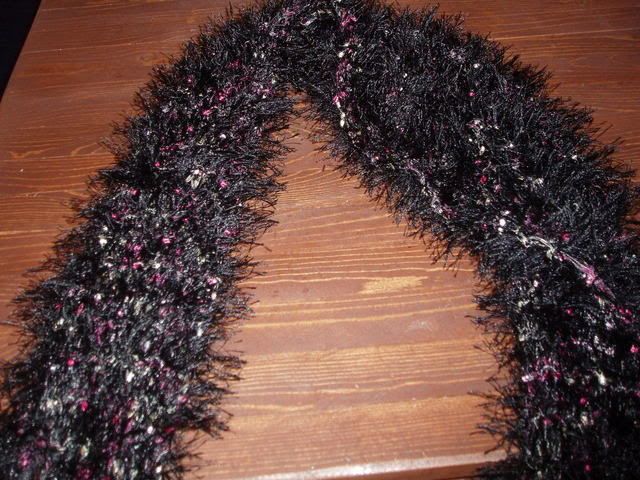 This is my first project that I did when I picked up the needles again in December 2004.
I bought the yarn from Joann's. It was called mosaic pebbles. It wasn't the neatest stuff I've ever worked with... I felt like it needed something else, but couldn't find a good compatible yarn for it. I ended up keeping it, but it's just sitting at the top of my closet. Maybe I'll frog it someday and use it in something else. But as for now, this is the form it takes: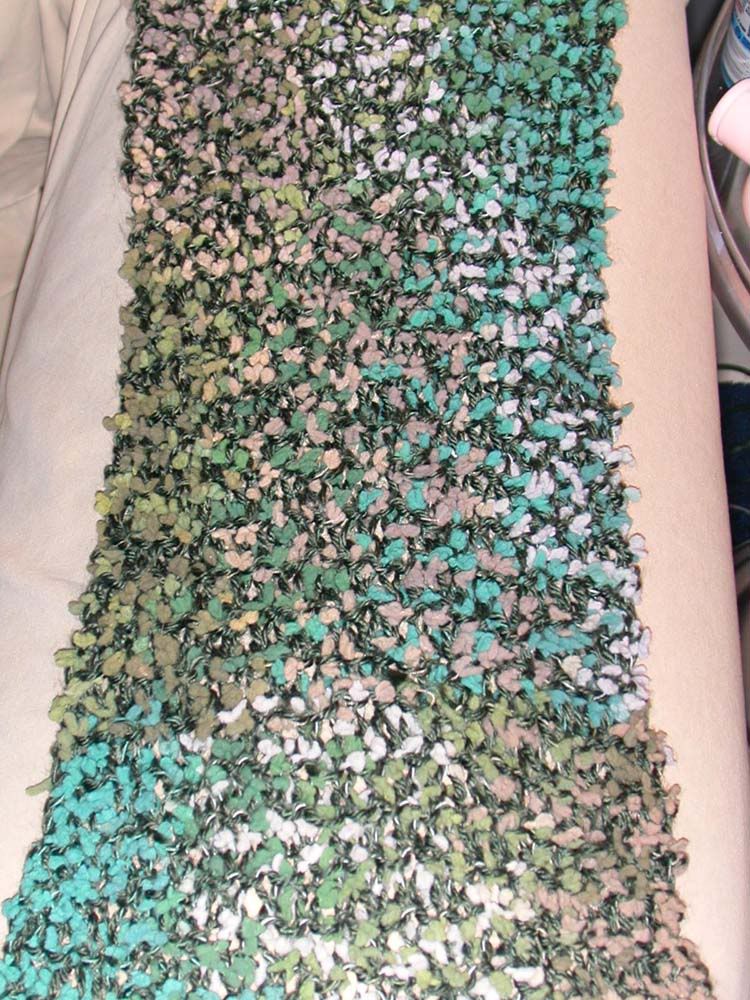 This is my first attempt at Fair Isle Knitting. Lots of fun. I realized I carried the yarn across the back too tightly so I ended up frogging it. But it was lots of fun to play with. And I'm sure I'll do another Fair Isle pattern soon: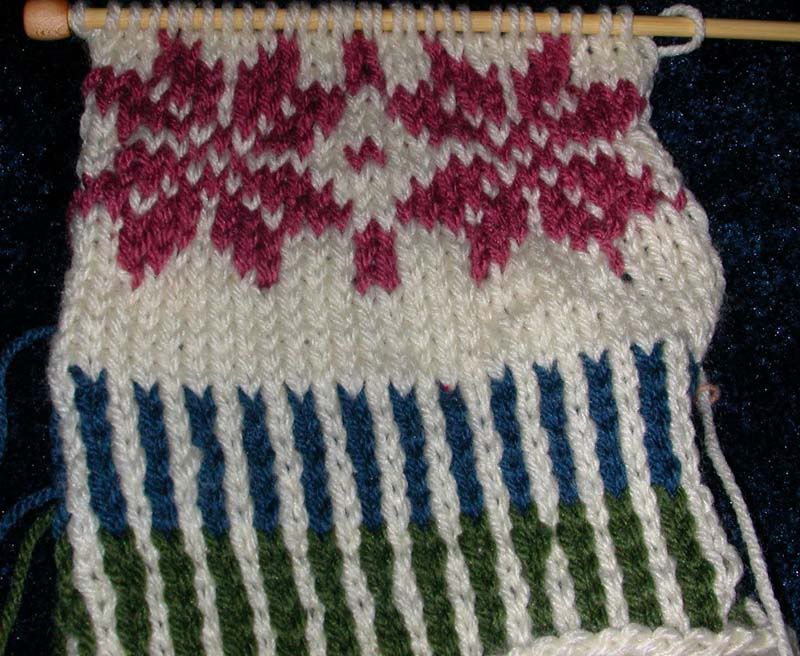 This is a scarf I made for my friend Kari. It was made out of Bernat Boa. That stuff was SOOO much fun to work with. It turned out so neat, and feels great to just rub your hands across it.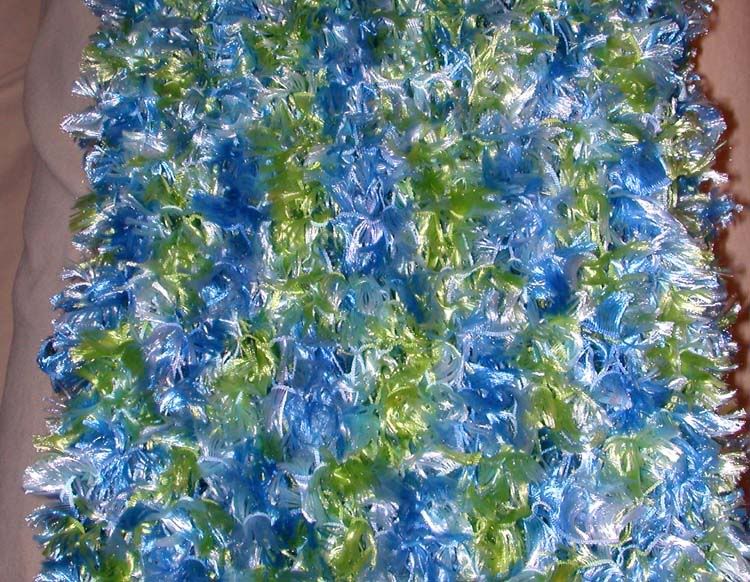 I guess that's all for today... Until later!
Knit some!
Posted by Melanie at 12:54 PM