Content
I am feeling very content today (see right). Nick has left again, and although this saddens me I'll try to go with the flow and keep in mind that it's only for 1 month and that I'll be just fine without him. So I'm content with the feeling.
I'm content with my knitting. Check out my sister's boyfriend's scarf. (The boyfriend's name is Mark.) He might not like being referred to as "the boyfriend."
Thanks to
Dan
for letting me bug him all day and for the help finding this oh so great pattern which is called the Irish Hiking Scarf and can be found
here.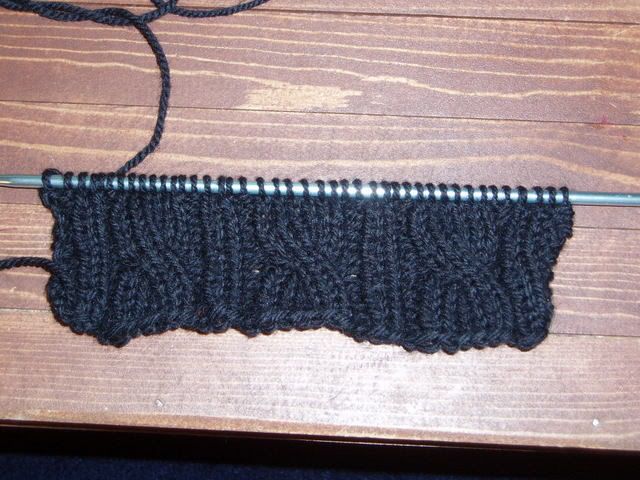 I also made 4 stitch markers today, but the fake light is just NOT working with my digital camera. I took a handful of pictures and all you can see is blobs. So I'll try to take pictures of those tomorrow while the little man is sleeping.
Speaking of.... here is the most recent picture of me and the little guy. He wasn't too into the picture because "The Wiggles" were on, and I'm looking a little like a deer in the headlights trying to hold him. My DH took several pictures, believe it or not this was the best. Silly hubby for thinking he needed a more recent picture to put in his rack in the sub. ;-)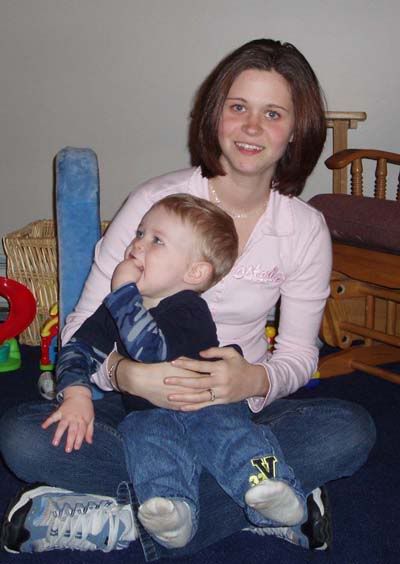 Well, that's all for tonight, I'm off to work on Mark's Scarf.
Until next time,
Knit some!
Posted by Melanie at 9:27 PM