Socks
Or rather SOCK. Or maybe shortten it even more as I have half of one sock done... so I guess it's a SO ;-)
Here it is. Please excuse my ugly feet.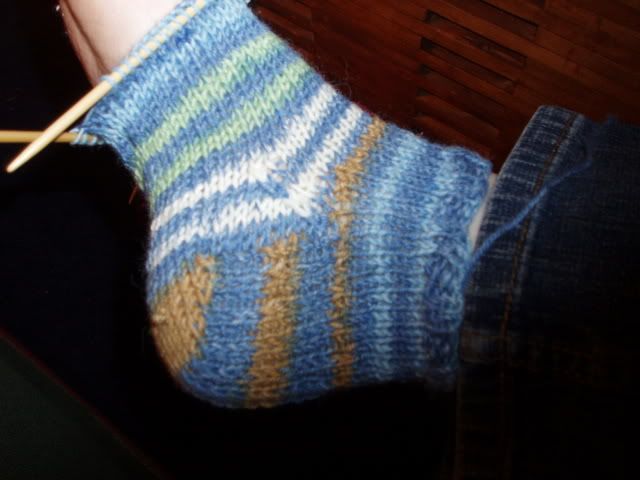 It's hard to take pictures of something with shape like that. I tried to just lay it on the table flat, but it looked like a blob of knitted yarn. So I put it on. There are some mistakes in it... but I'm not pointing them out and I'm not frogging it, because I AM doing it, and I LOVE IT! WOOO HOO!!!
Anyway, no time to chat, just wanted to share pics since I've gotten MANY requests. Back to knitting!
Posted by Melanie at 9:42 PM