WHAT DID I DO???
Okay... here's my sock this morning before I started the toe decreases. Beautiful huh???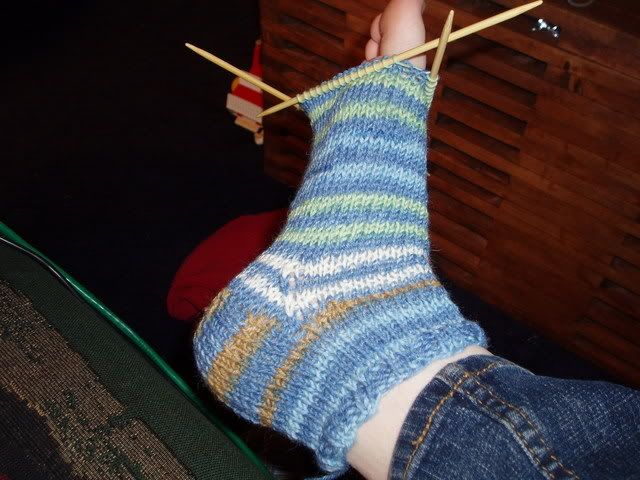 Here's it after I finished.... notice anything??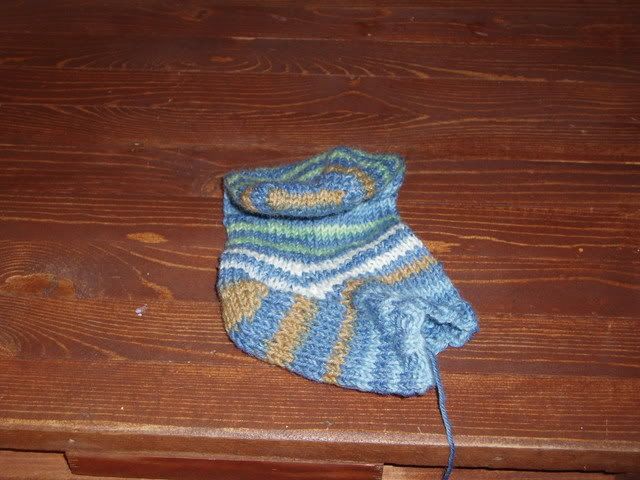 No? How about now?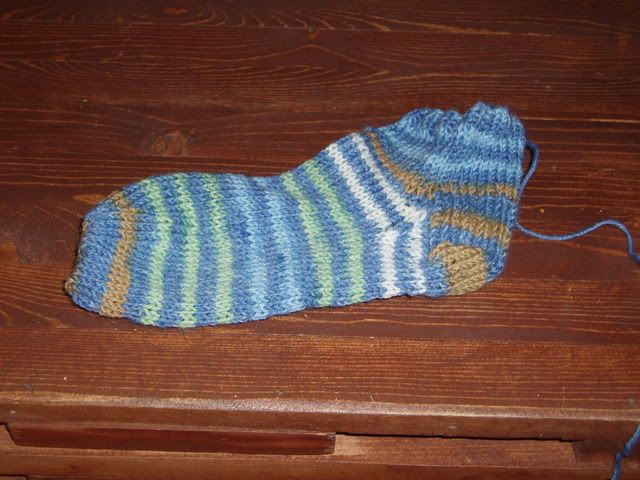 Yes, the toe faces the wrong way. So... to you experienced sock knitters... did I just mess up the grafting/kitchener stitch or did I mess up the toe decreases??
Here is a picture of it on... the white lines indicate which way the toe shape goes: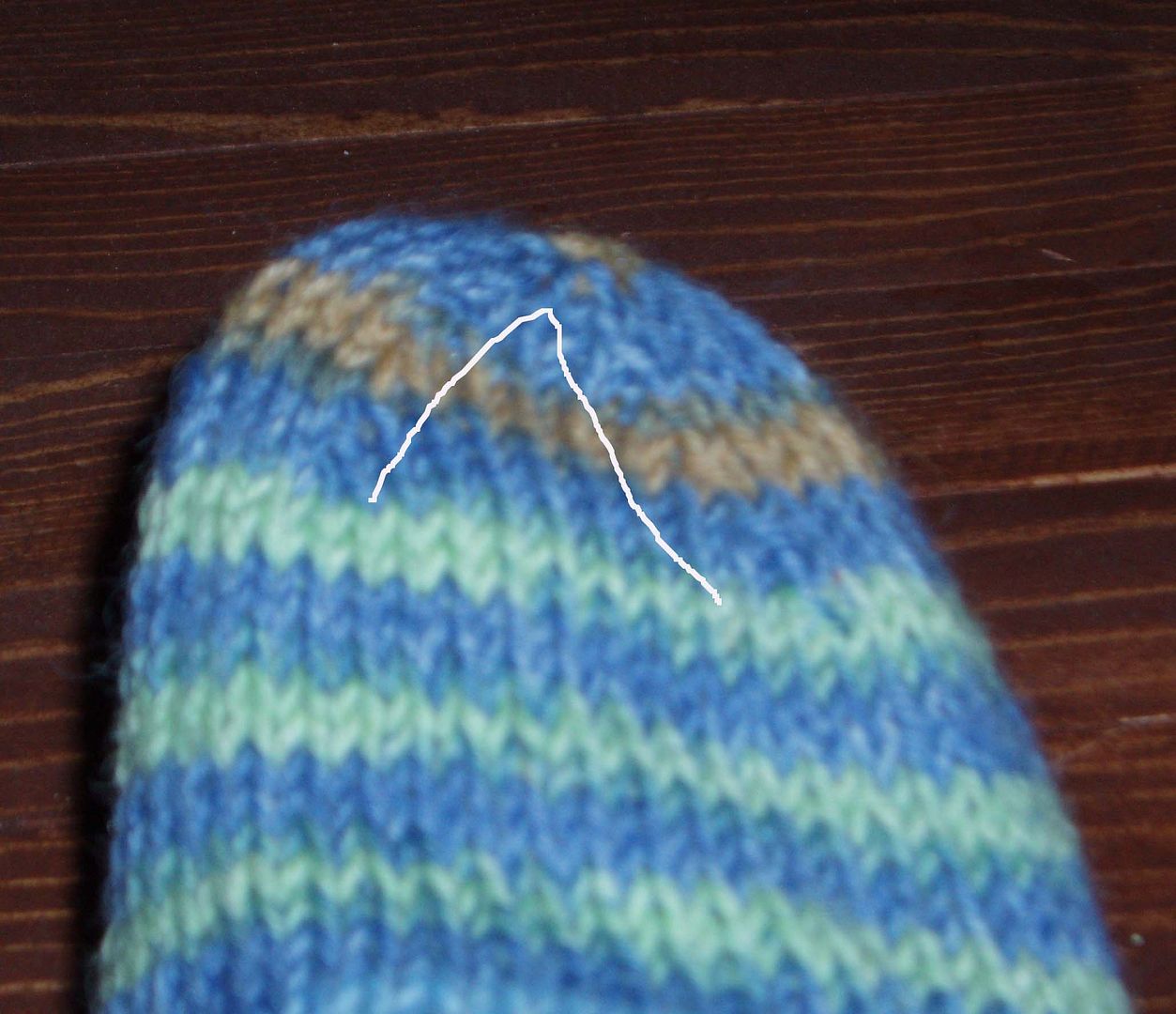 I know it's blurry... I'm sorry. That's the negative of getting a closeup with a flash only and no daylight... so bare with me.
Now... I started the toe decreasing on what I thought was the 1st needle. It was the needle where the first stitch would have been in the middle of the heel. Or is that the 2nd needle? Should I have started on the needle that ended with the middle of the heel??
GRRR. Anyway, I picked up another skein of this yarn (Lion Brand Magic Stripes... only $5.99 for those that like to really waste yarn and mess up their projects! LOL) since I know I will no longer have enough to do a pair of socks.
HELP ME! I'M DROWNING!!! Off to knit a cuff (cause I know I can do THAT right.)
Posted by Melanie at 9:34 PM