Hubby is Home
(wait for page to load-- lots of pictures)
My hubby is home! And I got to watch the boat pull in. It was one of the biggest adrenaline rushes I've ever had. Here's 2 pictures of the boat and a couple pictures of me and my little guy. The redhead isn't mine.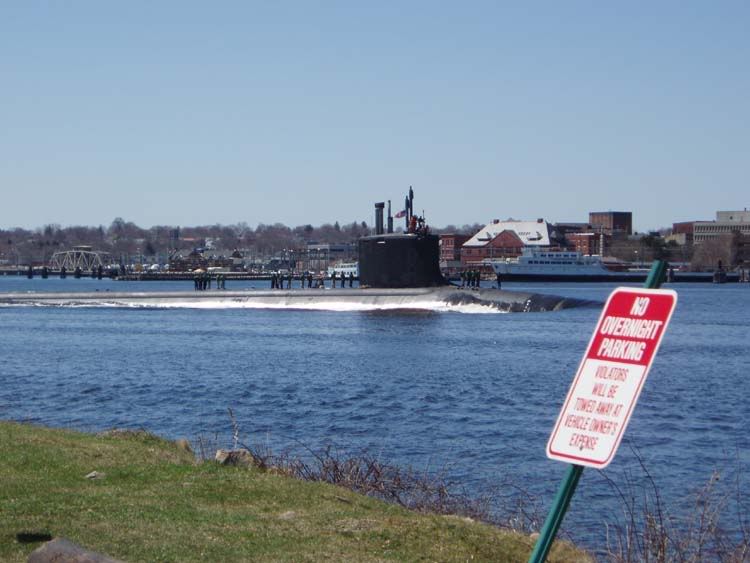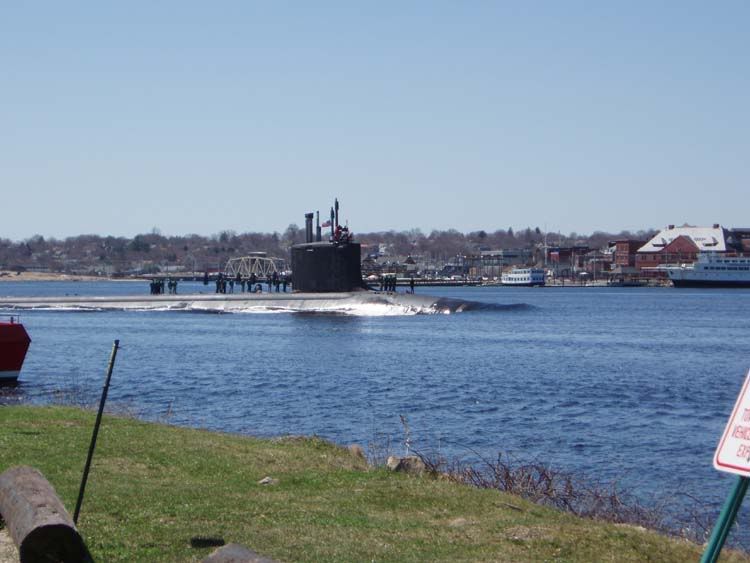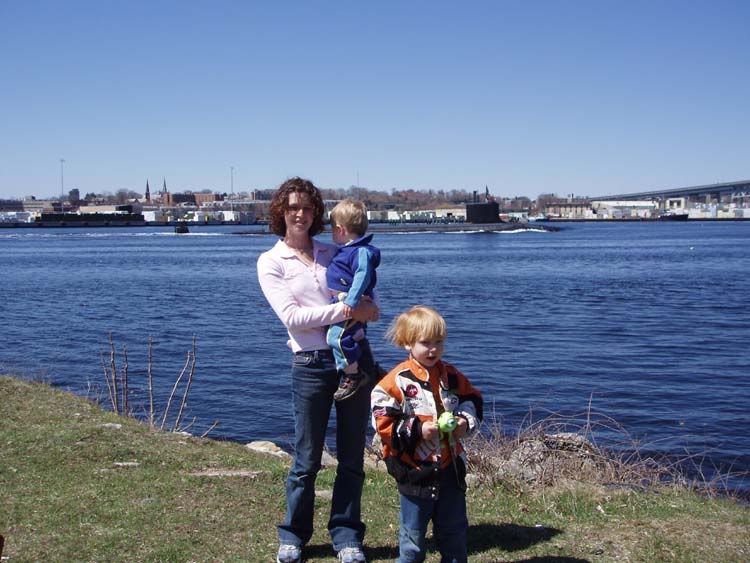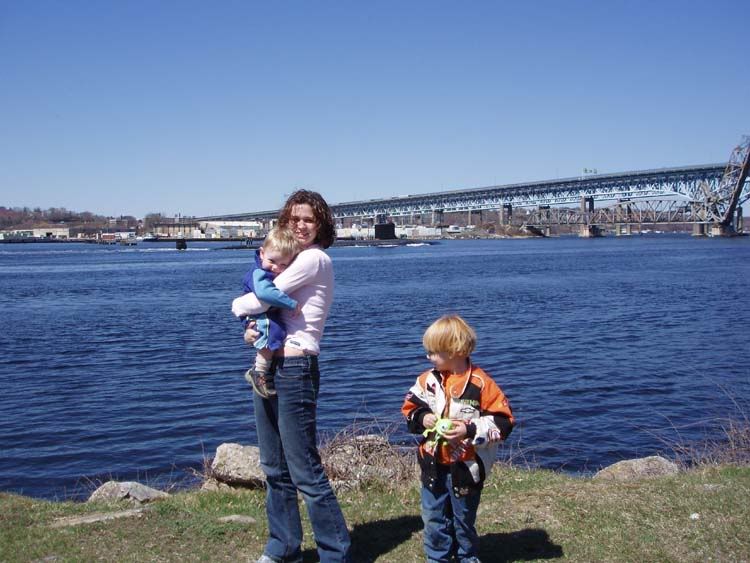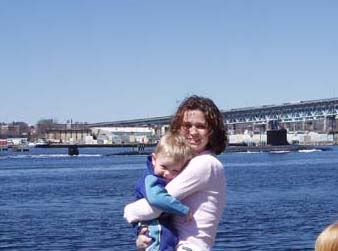 It was very windy and sunny in the bay, which explains the wild hair and funny face.

Not much knitting progress to report. Still plugging along on Clappy and my felted bag. I didn't knit at all last night since it was Nick's first night home. And I doubt there will be much knitting today (see next paragraph). I will still allow myself an hour while Zander is taking his nap.
Also, Nick's Dad is coming to CT on Thursday from NY where he is working this week. He will drive our Honda back to Kentucky (see next paragraph.) Which means I need to get this house SPOTLESS!!! I took before pictures so that I could compare. And see that all my hard work paid off. So far I've gotten the front of the house cleaned, the front door, front porch, front windows and the hall towards the bathroom and bedrooms. Still have the bathroom, bedrooms, kitchen and dining room. ::Sigh::
Anyway, We are selling the Honda after 8 months of owning it. We can't afford the payments on it & I'm tired of worrying about it every month. Especially with Nick being gone most of the year there is just no reason to have 2 cars sitting in this driveway. So my Dad, being the wonderful kind-hearted Father and man that he is volunteered to sell it for us. All we needed to do was get it down to Kentucky. He knows that Nick is not in port for very long and that when he is in port it's not unusal for him to be gone from 6am to 7 or 8pm. That doesn't leave much time for selling a car. And if he could squeeze it in, it wouldn't leave much time for him to be a father or husband. And like myself my dad doesn't feel comfortable with me having strange people coming to the house to check out the car when Nick isn't in port. So that's that story. So anyway, we have to get the honda & the grand am down to Kentucky. The honda so that dad can sell it and the Grand am so that we can have a way to get back up to CT after our 2 week long trip. TWO WHOLE WEEKS! YAY. Lots of knitting and family bonding will happen in that trip. I'm also taking a triangular scarf knitting class with my mom & aunt. It promises to be a lot of fun!
Yup, that's all I've got.
Until
Posted by Melanie at 12:06 PM