Got Lace?
Here is the merino roving that my secret pal sent me. (The Bright Pink)
Not bad huh? The blue is my alpaca lace, the red is sock yarn. I said I wanted lace weight... this is somewhere between lace and sock. That delights me to no end. The part that doesn't delight me are the joins. I posted a question to my
Knit N' Spin
group about it, so hopefully they'll be able to help.
I have also come to the conclusion that my lace project has met it's demise. Or, rather,
*A*
demise. I will cast on for it again immeadiately.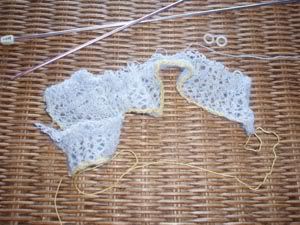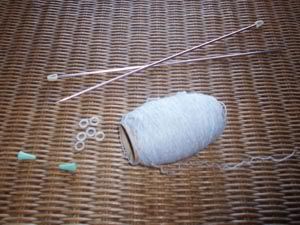 And to make the tramatic experience a little happier:

Until Next Time,
Knit Some.
Posted by Melanie at 8:55 AM