Moving On....
Okay, so, my bag is felted. 4 aggitation cycles. I think I'm still going to put it in for another one... but here it is so far. It will probably be put on the back burner for a little while until I get the needle felting stuff... but in it's ALMOST done state: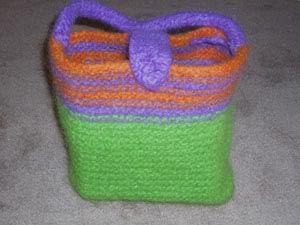 and a close up:
Now that I look at the pictures on screen I say it definitly needs another felting... so we'll changed that from Almost done state to, "In the process." ha ha ha.
Here's Zander's Sweater: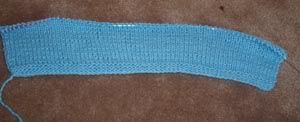 I'm about 4" into it.
Check out this wild "yarn"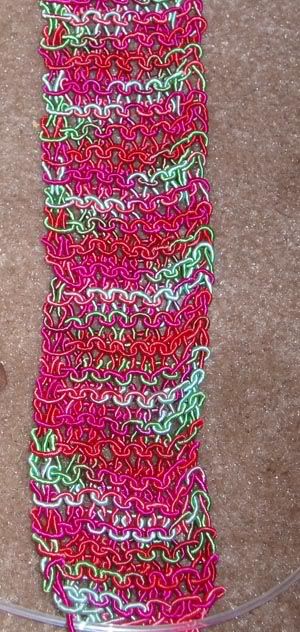 and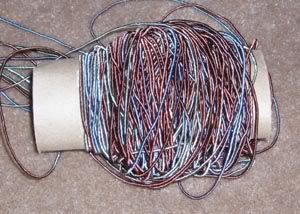 The first one is my mom's. It's a belt (if you couldn't tell.) The second is mine. I LOVE LOVE LOVE this colorway. Blues and browns and silvers. Totally totally me!
This yarn is by
Noro
. Nothing like paying $12.25 for 55 meters of yarn!! ha ha. I guess when you say, "okay, I'll have a $12.00 belt" it's not bad at all, but ouch, that kinda hurt at the register. But I just had to have it.
Here's the
Big Bad Baby Blanket
Progress: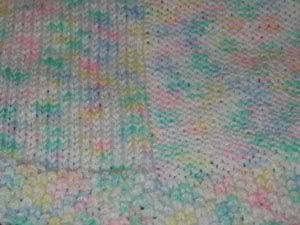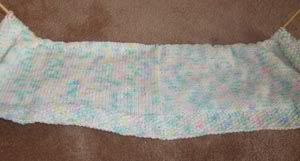 It's about 8 inches "tall" right now. I really need to get moving on it. That red heart is just really hurting my hands. If it weren't for Charity (Warm The World) I would throw the yarn and project straight into the trash!!!

I can't wait until my alpaca in "mist" comes in... every yarn I'm using (noro, cotton, and red heart) are killing my hands. Alpaca should be WONDERFUL to work with after those yarns! I also ordered a few other things... but that will be fun to post once I get it... like a present. Speaking of presents... I sent out my first Secret Pal gift. Just a little something, but I wanted her to know I was alive and kicking... I can't wait to buy more stuff for her. She's really given me TERRIFFIC ideas from her blog!!!
On a more personal note... my sister bought a horse! She just recently got rid of her first horse, Emmah, because she went lame at a young age. My sister agressively shows and needs a horse that can jump 4+ feet. Here's the newest addition to our family, Higgins, a 9 year old Gelding.
The first picture is him getting out of the trailer. He rode from Cleveland Ohio to Lousiville Kentucky (8+ hours)... what a good horse: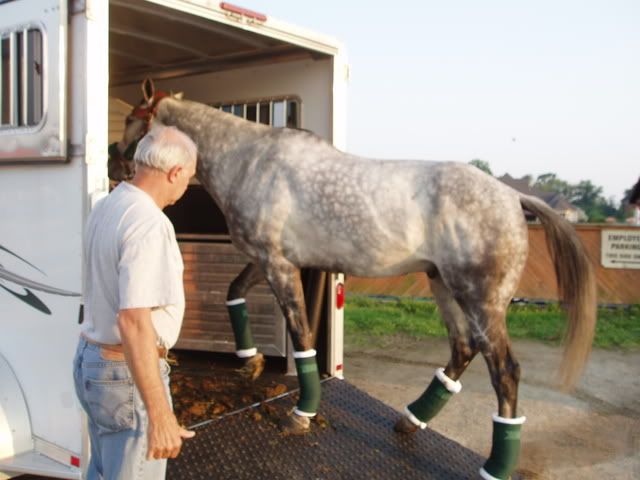 There's my papa too.
Proud sis and "mother" to Higgins: (Don't we look alike?)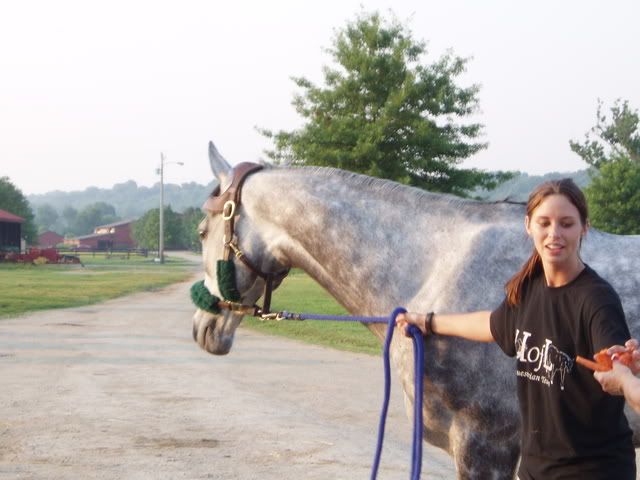 And closeup of Higgins: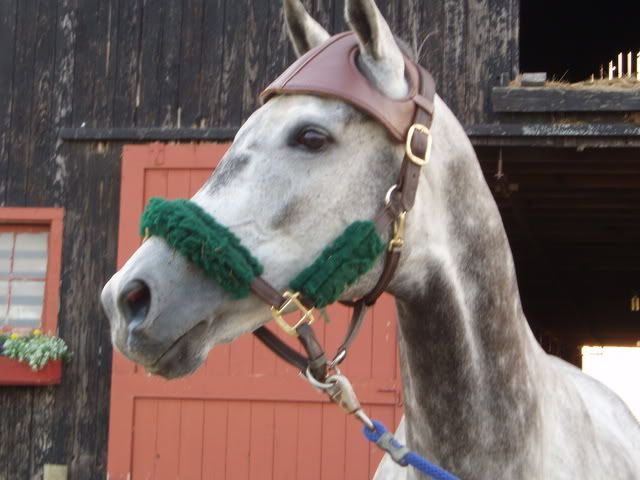 And finally, on a real personal note... thanks for the e-mails regarding Nick. I have decided (per his request) to sit on it for a while and think. He suggested he get help for it. Which I'm not buying into too easily. But for once (and probably the only time in my life) time is on my side. I will be in Kentucky until November, so I have until then to decide without altering my life in much of any way. I'll keep you all posted. Thank you for your wonderful thoughts and opinions. I appreciate them greatly!
Knit Some!

Posted by Melanie at 8:04 AM