TAH DAH
I am free to start a new project:
Finished object 1 of 3: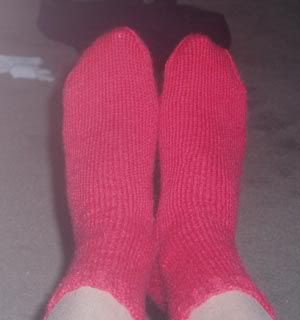 Finished object 2 of 3: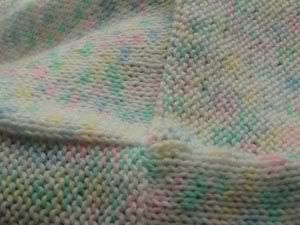 Finished object 3 of 3: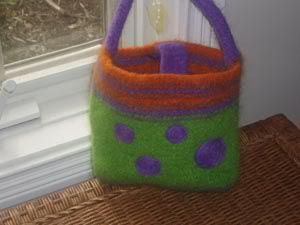 Getting objects finished is such a good feeling! Notice anything strange about the PURPLE needle felted circles above? They're not the blue that I dyed! Blue was awful, although pretty for something else. So I took the exact purple yarn I used in the project unwrapped/unraveled it and used it to felt. It worked wonderfully if I do say so myself. So, as far as needle felting... what a pain in the ass, but fun to learn to do, and it definitly adds something.
AND... now that my 3 objects are finished I am free to start something else. Which I am going to do momentarily ;-) But first... look at what I picked up again: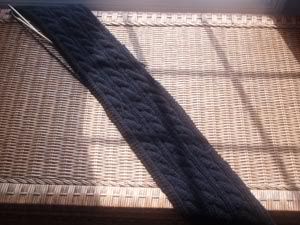 Mark's Scarf!!!
I used the remaining yarn I had... need to get more black paton's classic wool. I'll order that next week sometime... maybe next time I get paid! ;-)
If I had the yarn handy (bad yarn shopper for not buying enough) I probably would have kept on going and finished (count them) FOUR projects. But no such luck. So now what will I do with my time??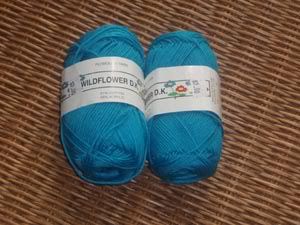 Try and guess. What will I do with two skeins of Plymoth Wildflower DK? 274 yards total.
HMMM...
Until next time, Knit some. (And read harry potter too!)
Posted by Melanie at 3:58 PM