Irish Hiking Scarf Done!!!
Well, not COMPLETELY done. It's blocking. It turned out to be 7" x 60." I think Mark will just absolutely love it!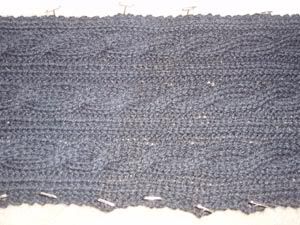 (sorry about the washed out picture... was TRYING to get detail of the cables.)

Ha ha ha... did you feel like you were scrolling and scrolling? I feel like it goes on forever in real life too. I'll do project details for this once it's dried and I get a better picture. It's raining here today so everything is blurry and washed out because there is not much natural light.
Anyway, so how's that for a week in knitting? 2 socks and a scarf completed. I didn't say "fully knit." Just completed. I almost had a panic attack while eating lunch (kidding of course) because I realized that the only thing I have to knit on now is Zander's sweater... and we all know how I'm avoiding that like the plague.
So I had to do something and QUICK!!!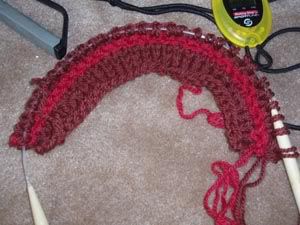 That will become this: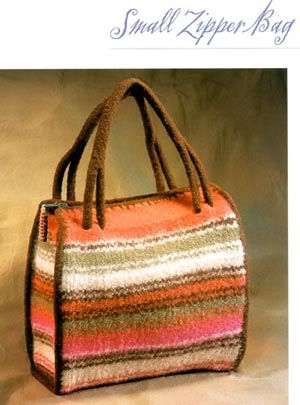 Or similiar. [thanks to
them
for the picture by the way.]
So anyway, now I have to wind balls of yarn... it only calls for one skein of each color, but I have to knit with 2 held together... and stupid me... I haven't bought a skein winder yet. I just keep waiting for a good joann.com sale or a 40% off coupon in my mailbox. That will make for a long afternoon... probably won't get to knit much more on it... beause I'll be using the trusty toilet paper tube and hand winder. YAY!
Happy Friday.
Posted by Melanie at 12:56 PM