Late Late Late
A late post, late in the month about late finishes.
"Finishes?" you say? "What finishes?"
This finish: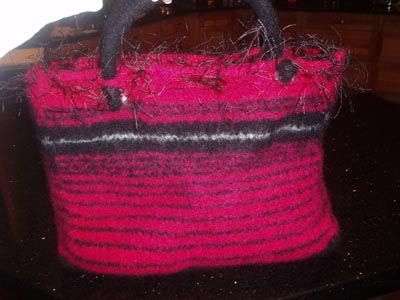 Details Of Erin's Felted Bag:
Started: Saturday, September 17, 2005
Finished: Friday, Sepetember 30, 2005
Knitting Time: 6.25 hours total. 5 hours of knitting, 1 hour of I-Cords, .25 hours of finishing.
Yarn:
Wool of the Andes.
4 skeins Cherry blossom, 4 skeins Coal, Less than one skein Cloud
Needles: 24" size 15 bamboo, size 11 DPN
Pattern:
From Pursenalities.
Lesson: I don't like felted bags. No more.
Anyway... here's this also (not a finish):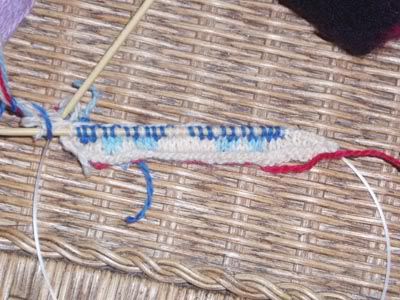 My fair isle swatch.
and... my my, what have we here?
2 kudos for the person that can guess! :-)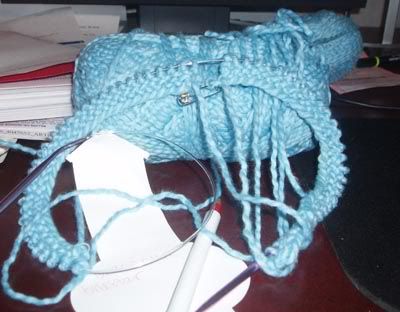 Finally... look what I found in the closet today? My first ever scarf. HA HA HA, check out all those decreases & increases I did. What a mess. And it's SOOO wide. What was I thinking?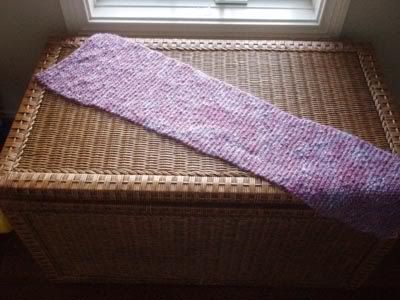 It it wasn't mohair I'd frog it... the colors are beautiful. what a waste. but I'll keep it and treasure it forever because it was mine! :-)
And finally... I leave you with this on a night where I am childless (he's with grandma linda tonight)
This is pretty much how I feel: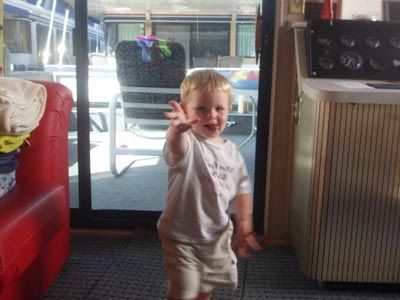 Posted by Melanie at 8:01 PM 0 comments