Done & Done
Soldier hat: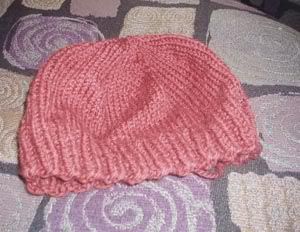 Started: Tuesday, August 30th, 2005
Finished: Tuesday, September 13, 2005
Knitting Time: 2.5 Hours
Yarn: Paton's Merino Wool, less than 1 skein.
Needles: size 8 bamboo
Pattern: Ann Norlin #40
Lesson: Gauge.
and Raq Quilt: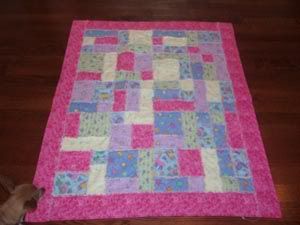 Roxy is checking it out too.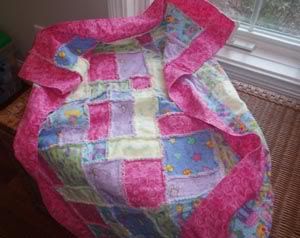 I cast on for Birch last night. 30 minutes to cast on, 30 minutes to knit the first row. I think I may have made a mistake already. YAY! I'll post pictures later this week when I have a few free moments, and something to show for it. Thanks for the pattern. (you know who you are.)
That's all for today. Not much in the mood for talking.
Posted by Melanie at 12:21 PM