Fall organization
This is part 1 of a two day organization fest.
Dan and crafty wench are getting it together... I need to as well.
Here is my Kentucky Stash: [picture heavy, sorry.]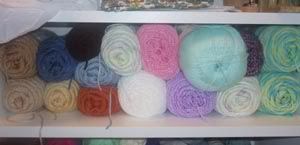 Acrylic yarns for warm the world projects.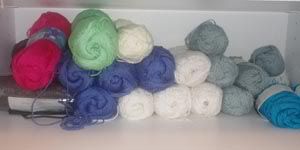 Cotton yarns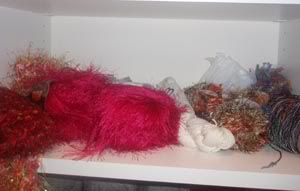 Novelty Yarns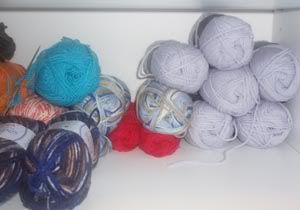 Sock Yarn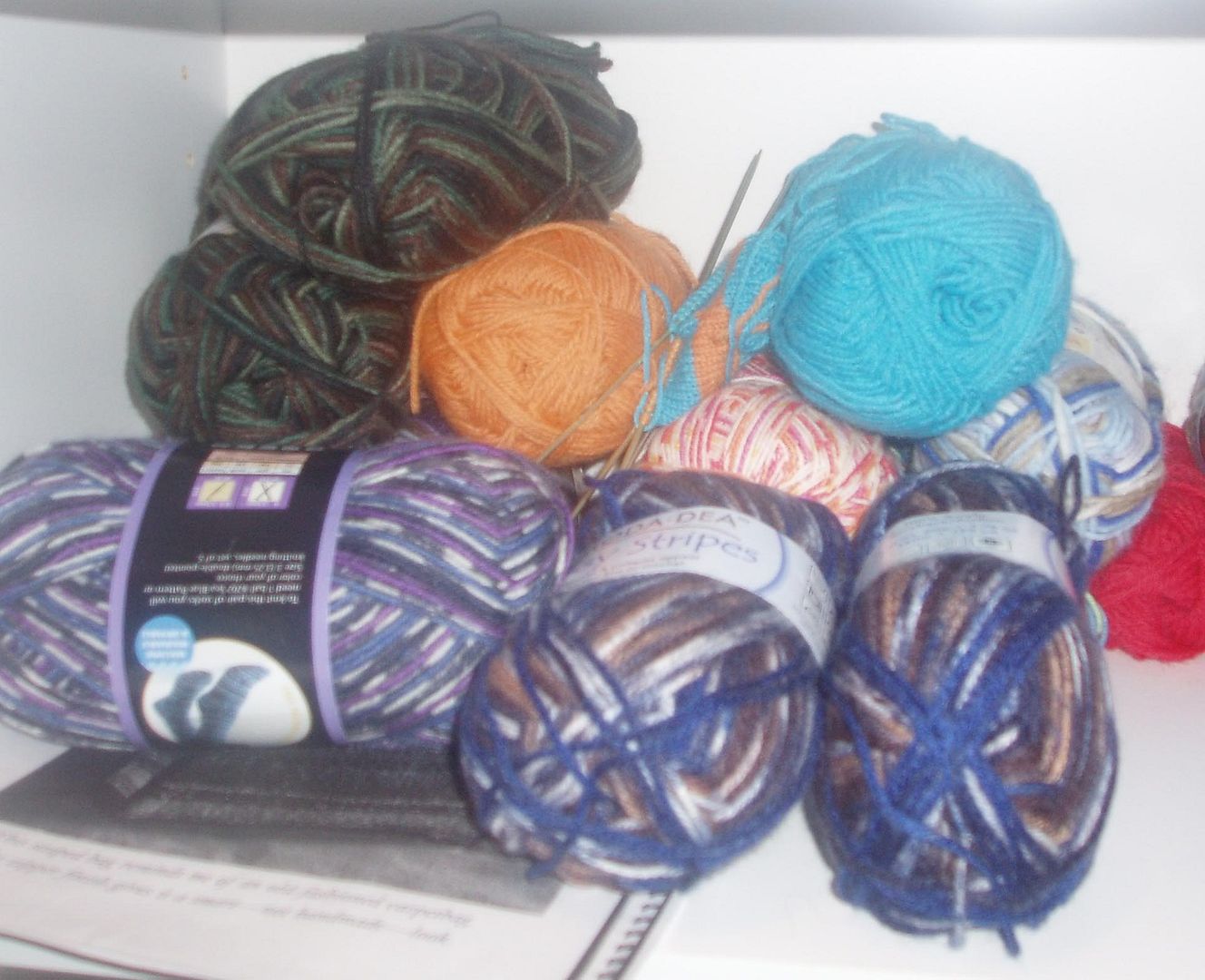 More Sock Yarn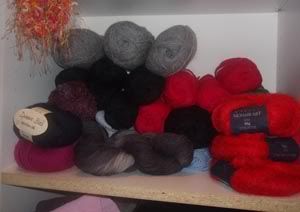 Animal Fiber Yarn
And my oh so favorite part of my stash that I just stare at and touch: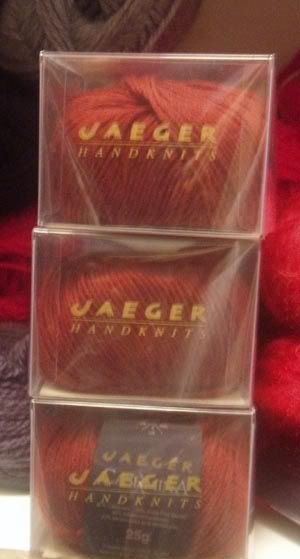 My jaeger cashmere.
I know I want to make a scarf out of it, but I just haven't found the right pattern for it... but I'm dieing to make it to have it ready for fall days... any suggestions? I am really looking forward to having that soft stuff against my neck on crisp autumn days.
Anyway, tomorrow will have pictures of yarn divided by project. I need to get organized (and take some time off from buying yarn.) I hope I don't bore anyone, but maybe I'll give you guys a kick in the butt to get your stash or project lists organized!
Until then.
Posted by Melanie at 8:42 AM