On Deck
At the beginning of the month I said I was getting organized.... I never finished talking about that. I have lots of projects "on deck" and since I am not able to buy any yarn currently this post is all about the projects I have waiting for me. More for me than for you... but if I inspire you then that's fantastic too! :-)
These are in no certain order-- this is not the order I will knit them.
Project #1: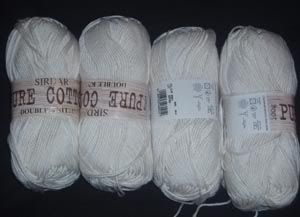 Sidar Pure Cotton. From
Nic.
I think it will be a cardigan for Zander... or something for him... I've given up on his other cotton cardigan because it was atrocious yarn (you get what you pay for) but this one should go better.
Project #2: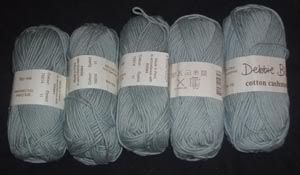 5 skeins of cotton cashmere. Tank top for me. I'm thinking maybe
soleil?
Project #3: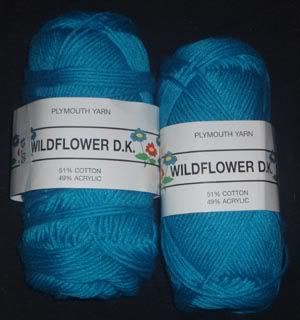 2 skeins wildflower d.k. A draw string notions bag for my knitting "stuff." I don't have a pattern...I intend to make it up as I go along. ha ha ha.
Project #4: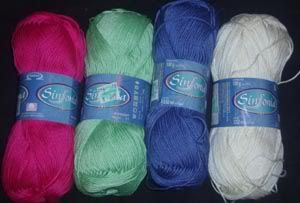 This is the pattern I altered a few months ago. It will be a diagonally striped tank top that comes to a V in the front... hard to explain and I can't find the pattern at the moment... but will add/edit later.
Project #5: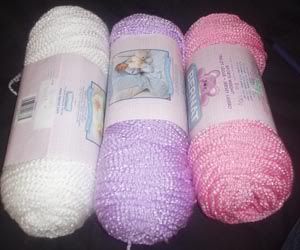 Warm the World
Baby Blanket. I think it will be the big bad baby blanket again. The white will be the border and the purple and pink will be the squares.
Project #6: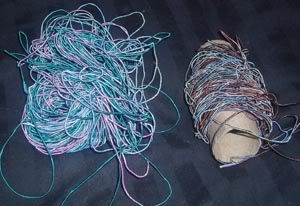 Two Noro Daria belts. You can see what I'm putting this off... this "yarn" does NOT take well to being wound. But I have the D hooks and everything, they shouldn't take long. And they'll be super cute.
Project #7:
Another quicky easy project for me. Paton's whisper. It's not like me to like novelty, but these are totally my colors so I'll make myself a "fun" scarf.
Project #8: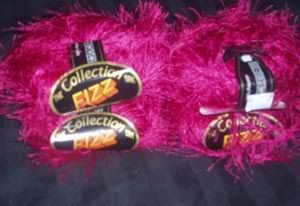 This is the eyelash yarn I need to make The
Felted Monster Slippers
for Erin. I hope to have them done by Christmas as well. Just need the wool.
Not bad huh? I think that should keep me busy for the rest of the year.
Mom and I are asking santa for a swift and ball winder for christmas.... someone tell me about swifts... metal vs. wood... cheap vs expensive. Speaking of ball winders... did you see
Kathy's
good deal. Bitch. ;-)
And finally... thanks for all the kind comments/tips about birch. I'm still plugging away... I'm not discouraged yet. And you shouldn't be either Kathie... I'm sure it's just my two year old distracting me. I know better than to knit on that when he's awake. And I will be implimenting lifetimes this time around. I was on the house boat this weekend so didn't have extra yarn to put them in... but I will now, TRUST ME!!!
TGIF.
Posted by Melanie at 9:33 AM