Pictures
Here are the pictures as promised:
My soldier hat: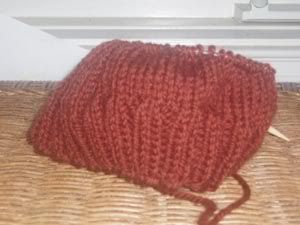 Not interesting at all... I'm not sure why I posted it, but since I had already shrunk the picture I think I'll just leave it. I don't like the joins on Plymouth needles.
Here is hopeful. :-)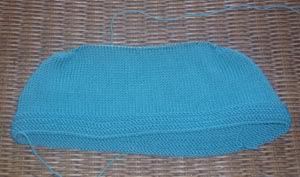 Have I mentioned how much I LOVE rowan's wool cotton yarn? It's fantastic. Check out the close up.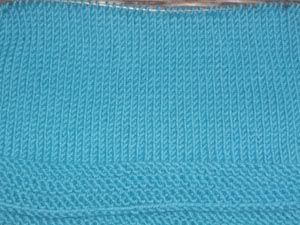 Is that not some beautiful stitching? It's the yarn, not me! ;-) Amazing what happens to your knitting when you use good stuff. Weeeee.
The sad part of Hopeful: I'm about 5 inches into her, and almost into the 4th hour of knitting. At this rate this shirt will take me longer than 16 hours to knit. I am really hoping that I get to wear it at least once before the weather gets cold.
Not much else to say... I have basketball cards to sort through, organize, and list for sale.
Have a great weekend everyone.
Posted by Melanie at 1:38 PM