Stinky The Skunk
Okay, Zander was SOOOO not into Halloween this year. I think it was a combination of feeling sick, not getting enough sleep b/c of the time change, and not wanting anything on his head... but here is what we did get while TRYING to get the head piece on.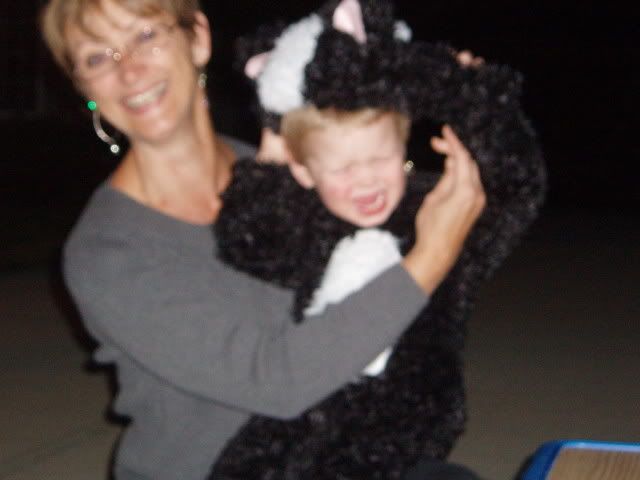 Not so much. ;-) (sorry it's blurry, there was QUITE a bit of movement during that one.)
And mommy & grandpa being good sports since Zander wouldn't.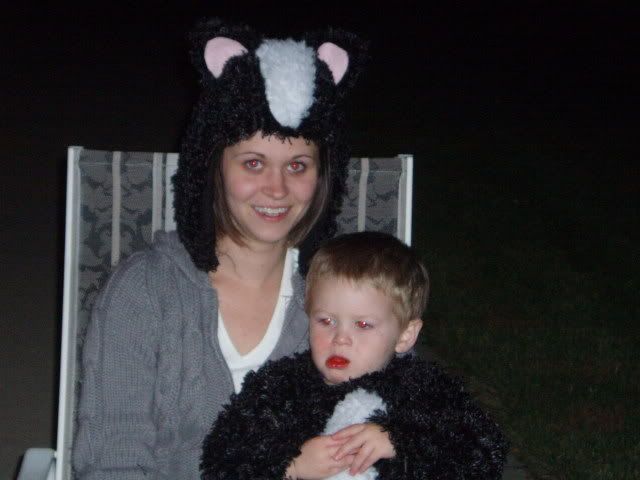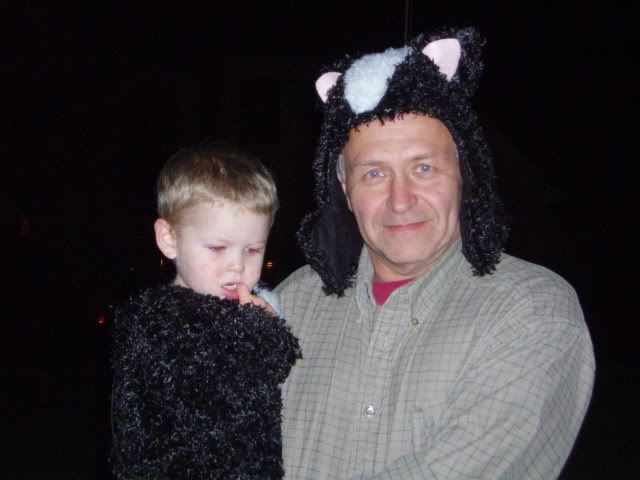 And the pumpkin: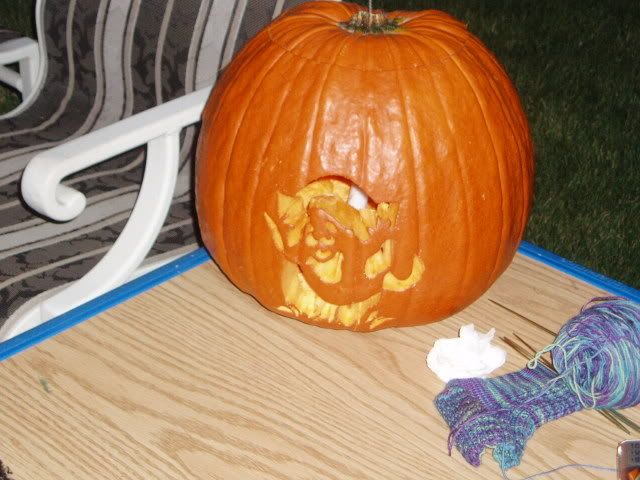 By the way... note the sock in the picture... I did get a tiny bit of knitting done before it got too dark. Stupid daylight savings time.
I don't think I'll get donna's ribbing done before tomorrow. Oh well. I'm off to read an e-mail from
Caitlyn
about setting up my own webpage/weblog... I'm SOOO over blogger.com. OH yeah, and thanks to
Whit
also for her help with blogger templates. I'm not sure I'll use them, I really want to be able to do more with my blog, but thanks for the idea... I'll file it! :-)
I'm also thinking of going the
http://typepad.com
route. Anyone use it? Recommend it?
Is it worth the $4.95 a month?
Posted by Melanie at 7:36 PM 0 comments