Another Off The List
October Goal #1:
Get my
Gallery
Updated.
DONE
October Goal #4:
Start and get decently far into the back of the Classic Cardi. Try to finish the back.
DONE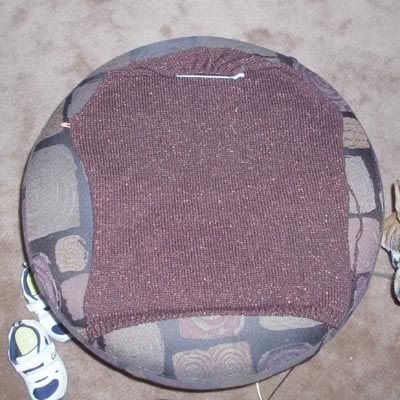 This is 8.5 hours to completion. I will
try to
wait until next month to cast on the fronts.
Now what?
October Goal #5: Complete Uncle Dick's Socks.
But before then?
This: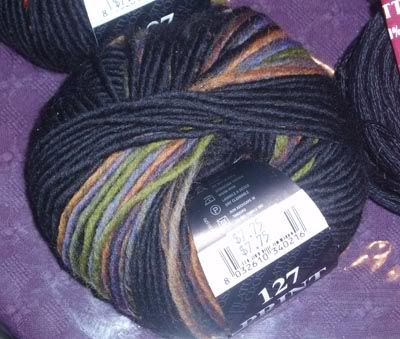 and/or this: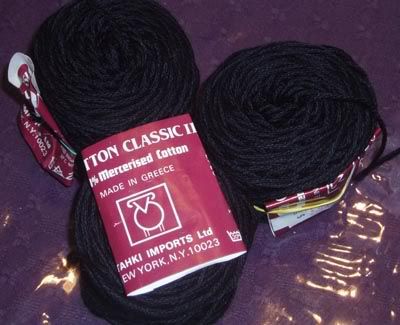 To become
this one skein wonder
for this lady: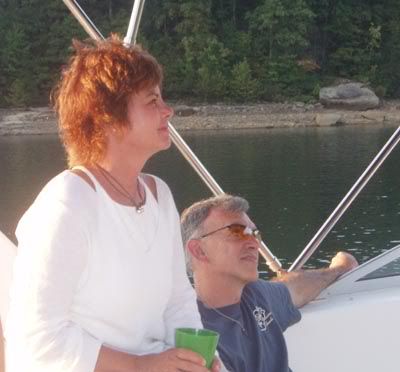 Who is married to this man: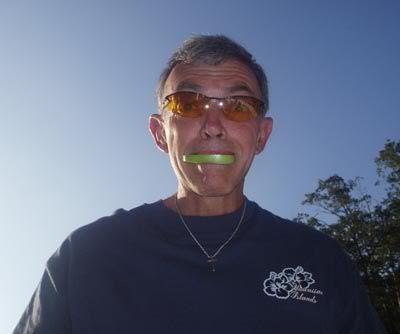 Who is my dad's cousin that I am going to let spade my dog. The people we trust to do things to our animals. ha ha ha.
No, in all seriousness... when I was working on
my
one skein wonder Donna (the lady) said she wanted one in black. OKAY. Her husband (my 2nd cousin) is going to (I'm sure of it) cut me a deal on Roxy's Spade which she has been severly overdue for. Everytime I would START saving up money to have Roxy spade Nick would spend all the money and so my roxy fund would be put in towards diapers, food, or bills. But now, a few days after getting a good hunk of money from Nick I realize that it has to be done, it is so important and so I am not putting it off any longer. So I splurged on "GOOD" yarn because I know that I am spending less on the yarn than I'm going to save on my pet bills. So I need to get it done pretty quickly. So I'll cast on for that this afternoon. I think this time I'm going to make the sleeves ribbed too, instead of the seed stitch as it's written. AND THEN... when I'm done with Donna's One Skein wonder I will get CRACKING on Dick's socks. I think I will be spending some time in the car this weekend so I'll keep his sock in mind for the car trip too.
That's all. Knit some.
Posted by Melanie at 1:35 PM