Awful Blogger & Knitter & socks
Well, I'm still helping out at work... still no time to knit. Hopefully there will be some more time tomorrow after my term paper is done and handed in.
Anyway, knitting news? Not much... I've done a few rows on the baby blanket, and a few rounds on pismo. Not much else... but remember these?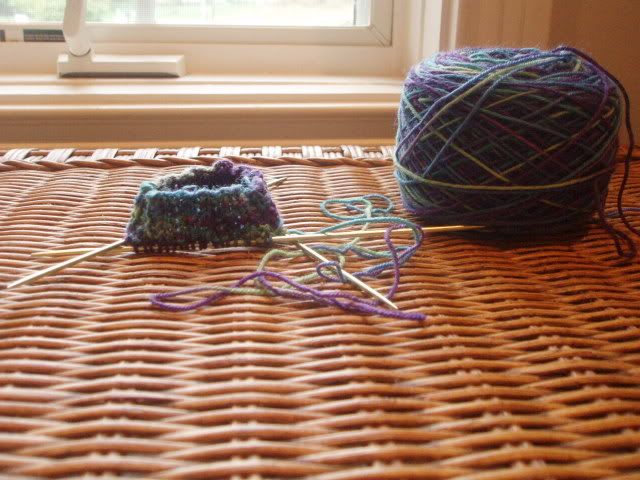 Pattern better seen
here.
Okay, well, they're still the same size, but I'm afraid I'm making the circumfrence too small (that's what I get for not making a gauge swatch) and so I don't have the heart to continue on them or rip them... so they're hiding in the [bottom of my] knitting bag.
But look at
these!!!!
Beautiful, inspiring pair seen
here.
I think I need to start ANOTHER pair of socks. Hey, back off... it's
socktober!
Posted by Melanie at 5:47 PM