Halloween
Zander carved a pumpkin yesterday! :-)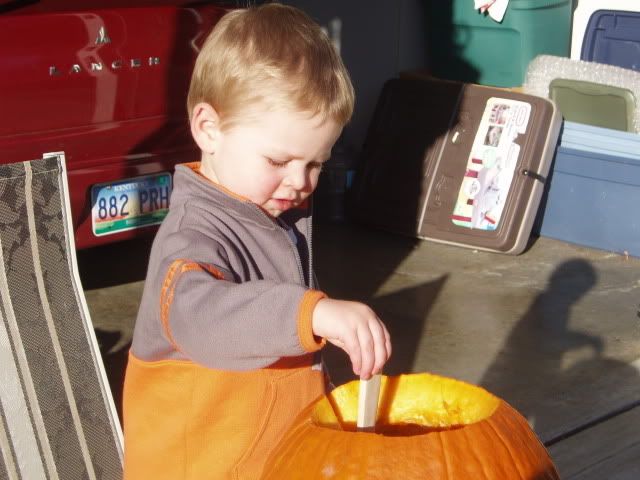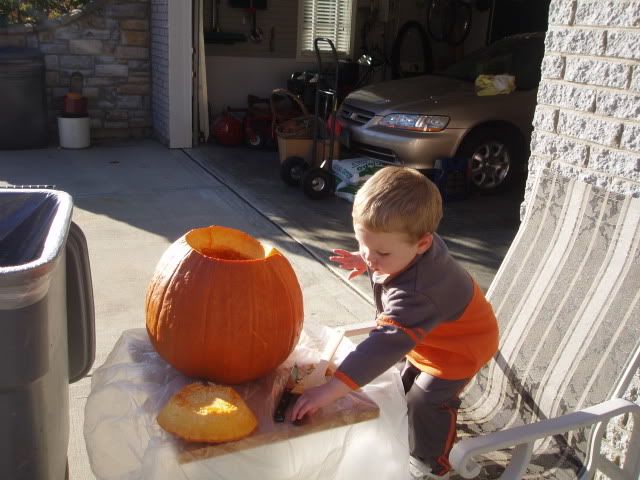 And my halloween celebration? Girls night out went quite well, thanks for asking. Besides waking up sick (not alcohol related, seriously) on Sunday, I had a blast. We've already got another one planned for mid december. We went to a bar called JB's... what a fun time. The staff there was better than any bar I've ever been too... and let's not even mention all the free alcohol.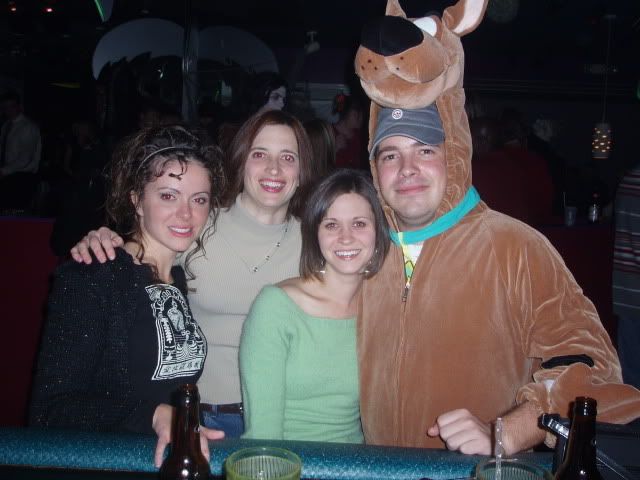 That's Marilyn, Tracy, Me, and Jeff (our bartender.)
Check out this costume: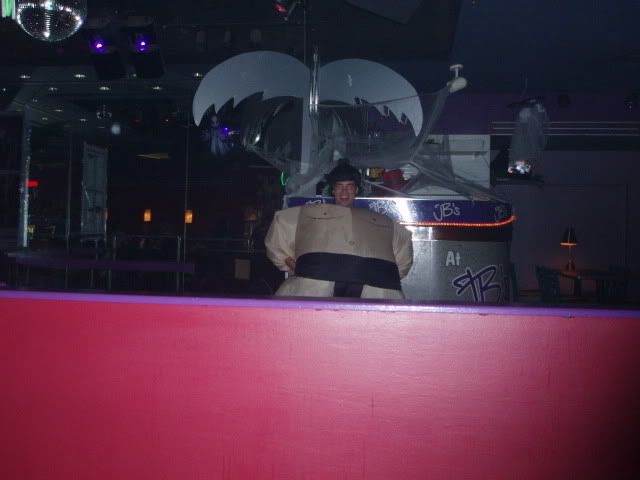 SUMO! Ha ha ha, I can not even tell you how much fun that guy was!
Anyway, it was a good time.
I don't have any knitting to report, and tomorrow will be trick or treating pictures and November goals. Speaking of... still have the ribbing to do on Donna's one skein wonder... will I make it?
Posted by Melanie at 7:03 AM