Like A Tornado
My week this week has consisted of a 5:30 wake up call, a 7 am exit from the house, to daycare, then to work, then home at around 7 or 8 pm at night. I worked a total of 30.25 hours in 3 days. I have an 8 page term paper due in 4 short days that I haven't started.
This scares me. I had hoped that by the end of the week I would have a raise, a promotion and a feeling of calm, but to no avail. "Thanks for helping us out this week, Mel."
My "boss" has returned. It's scary to get into blogging things about workplaces, so I'll try to keep it vague.... she has a substance problem. It is obvious to everyone that her behavior is a little "off" (to put it nicely). And this is apparant since she was asked to leave work and not return until a doctor was involved. I guess they think a change in medication will alter her behavior and work performance. I'm not so sure that medication is her only substance problem.
At least I have another job to fall back on come November 1st. That kind of stuff just makes me wonder why I bend over backwards though. Glad to have been of assistance. Or not.
Anyway, knitting:
This is ALL progress I made on the trip to and from CT, as I haven't picked up the needles for more than 10 minutes all week.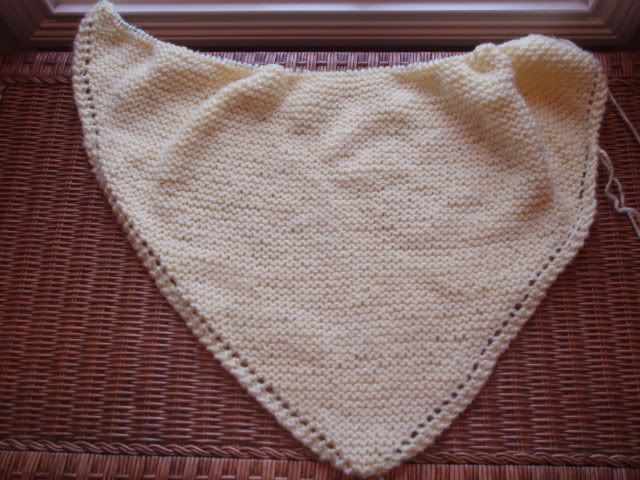 This is the diagonal baby blanket for
Warm the World.
It is 50% done. I am going to start the decreases now.
This is the Pismo Hat: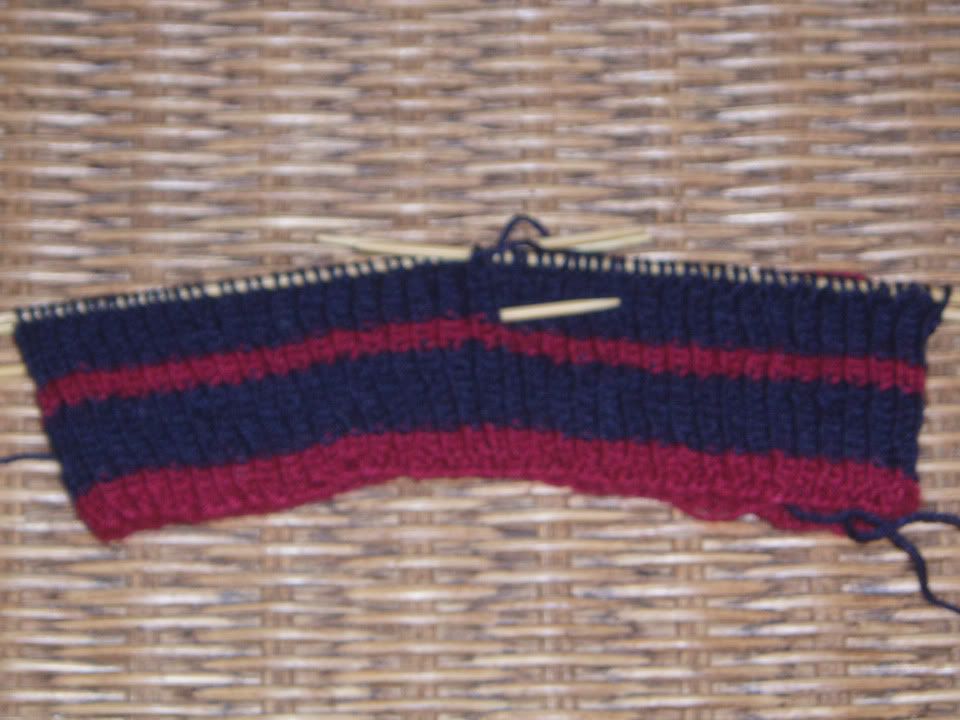 I don't like 12" circs. Anyone need addi turbo's size 2? I put them onto DPNs... I'll just use those the whole hat.
This is the left front for the Classic Cardigan: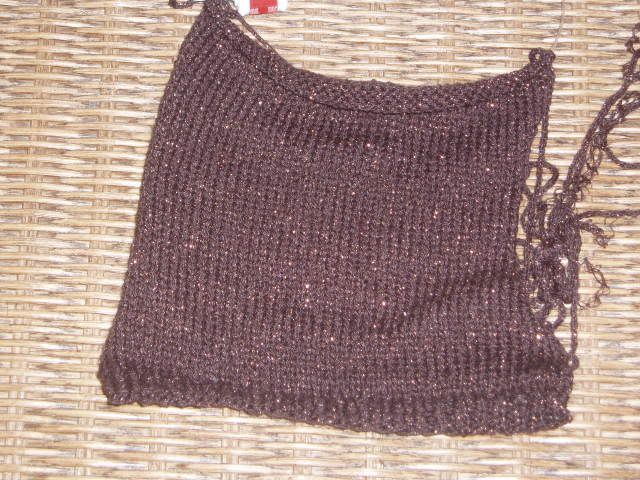 Now news there.
Finally... last but DEFINITLY not least: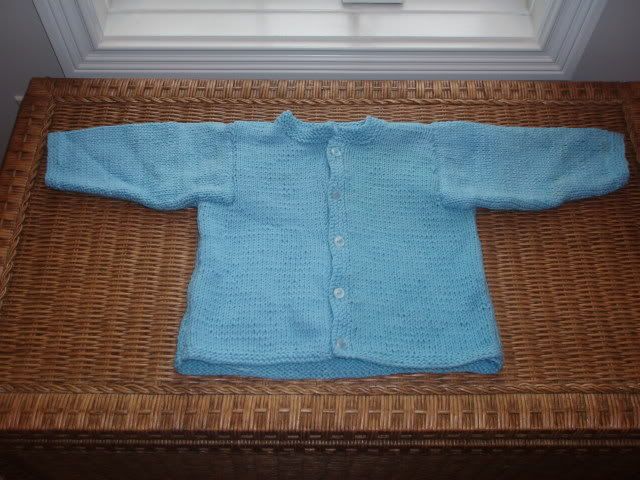 Complete with buttons and woven ends.
Details?
Started: Wednesday, June 8th, 2005
Finished: Friday, October 14th, 2005
Knitting Time: Not sure, as I didn't "time" my knitting when beginning this project. I'm glad.
I don't think I want to know.
Yarn: Bernat Cotton Tots. I WOULD use this yarn again if it were on size 8 needles... not size 6... it was too hard to force this fluffy yarn onto tiny needles. OUCH.
Needles: size 6 aluminum circs.
Lesson: My first completed, constructed sweater.
Zander loves it. Picture of him modeling it to come.
I must go write my paper. Hopefully there will be more blogging and knitting this week! :-)
Posted by Melanie at 11:41 AM