A Quick Update
Filed:
Socks
Pictures:
Here are Uncle Dick's Completed Socks: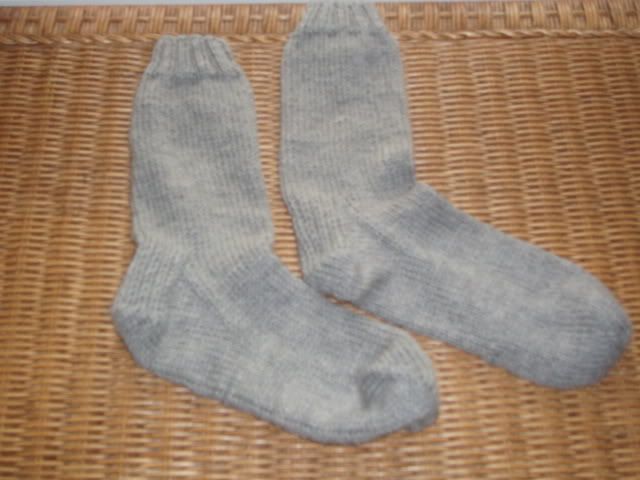 Started: Friday, September 23rd, 2005
Finished: Monday, October 10th, 2005--
First sock was completed Wednesday, September 28th, 2005
Knitting Time: 9 hours. 5 hours for the first and 4 for the second.
Destination: Uncle Dick
Pattern: None.
Yarn: Paton's Classic Wool
Needles: size 7 DPNs
Lesson: none. Quick knit.
Here is Donna's One Skein Wonder: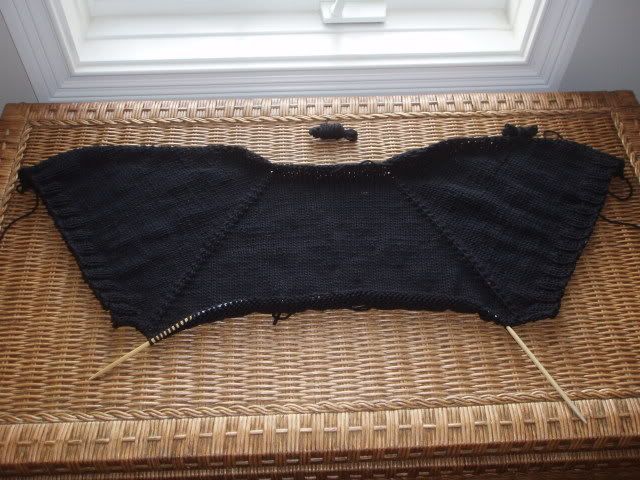 It still needs the ribbing on the top and bottom, and see the little bit of yarn above it? That's what's left. Yeah, I ran out. Purchased 223 yards, the pattern called for 200. Tell me there's not something wrong with that. First time that's ever happened and I'm pissed. Hopefully my LYS will have more (I am pretty sure they will,) but I'm not going to have a chance to run up there until next Wednesday.
This is the start of my next Warm the World Project: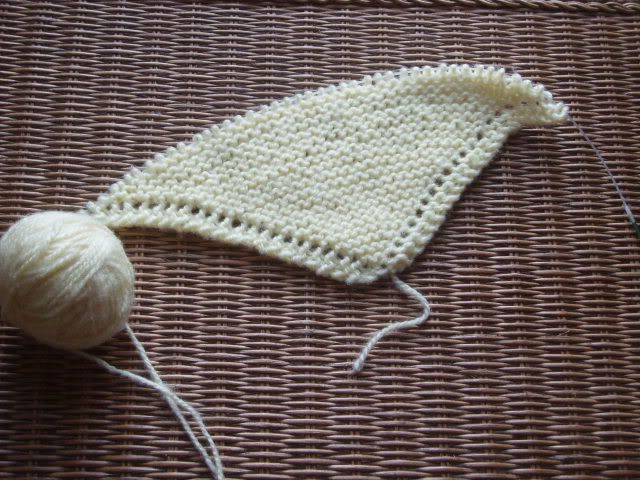 I'm probably about 5% into it. HA HA.
I scored some lorna's laces last weekend. In Lakeview.
Here are the anklets I'm making for myself with it (For
Socktoberfest
:)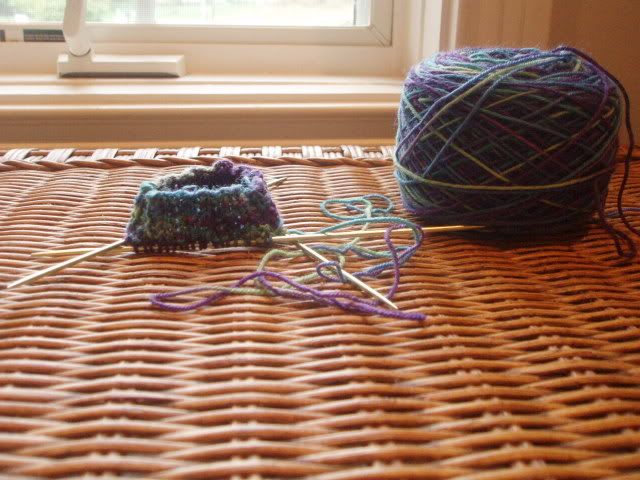 Awful lighting, sorry.
The pattern is really quite neat. It's the twin rib.
Row 1: *K3, P3, repeat from * to end.
Row 2: *K1, P1, repeat from * to end.
Thanks
Heather
for the fantastic idea! Her's looks much better. I must get that yarn!!!
That's all from here... I'm a little distracted today. We leave tomorrow morning to go up to CT and gather my things. I don't think I'm ready. It will be a long weekend. I'll be back on Sunday or Monay with lots of Progess to show (I hope.)
One more thing.... my mom wanted me to start a blog for her so she could post her finished objects. She is nuts if she thinks I'm going to update it for her... so do me a favor, dance on over to her at
http://momsknittings.blogspot.com
and leave her a comment. Tell her you're one of Mel's Knitting Buddies (or else she'll get confused-- ha ha) and tell her you can't wait to see more projects... or something... she can be so wimpy about trying new things. She just needs encouragement.
By the way...
a thought to ponder.
Posted by Melanie at 8:18 AM