Conquering Lace
Okay, I don't know if you could actually consider this "conquering" lace. But it's much better than my past attempts. This is 3 swatches: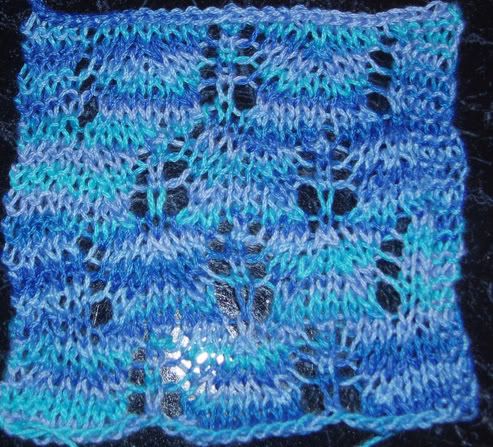 This is the Birch lace. I LOVE IT. Not in this yarn, but I just love the stitch.
Fan & Feather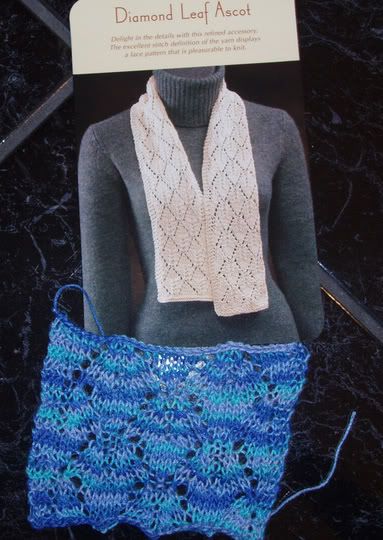 And Diamond Leaf. That one is pretty cool too. The picture is there to show what it is supposed to look like. This yarn is a little hard to tell. And these pictures are pretty bad. The swatches are lying on the bathroom floor. Why? Because for some unknown reason it is where Zander wanted to play with his cars tonight.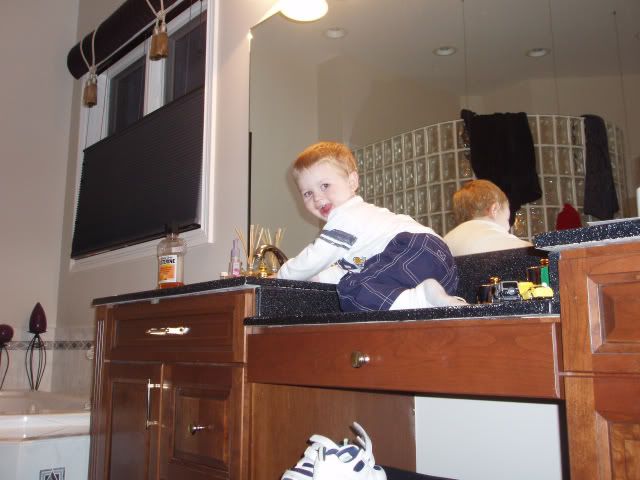 He is rolling his cars into the sink. Great fun. My butt really hurt after sitting on that tile watching him play with his cars for 30 minutes.
Anyway, back to knitting... that is my excuse for the lousy photos.... but I was so excited about my success that I couldn't wait to post them. So, what is my problem with the past attempts of lace? Was it the lace weight yarn? If yes, maybe I should get some sock weight yarn from knitpicks to do my next lace project?
I also read on the yahoo group "lace for all seasons" that someone said a beginner problem is trying to use needles that are too big. They recommend going down to a size 2 or 3 with the lace weight yarn... anyone else have any thoughts on this?
I am getting ready to cast on sweaters for Zoey and Roxy this week so I'm not TOO worried about it. Am also working on Dad's Birthday socks... need to get the first one done before the 15th! And the 2nd one needs to be done before his birthday on the 30th!!
Happy Knitting
Posted by Melanie at 7:07 PM