Donna's One Skein Wonder
Here she is. In all her finished glory. Modeled by the lovely Donna (not the recipient Donna-- my mom Donna.)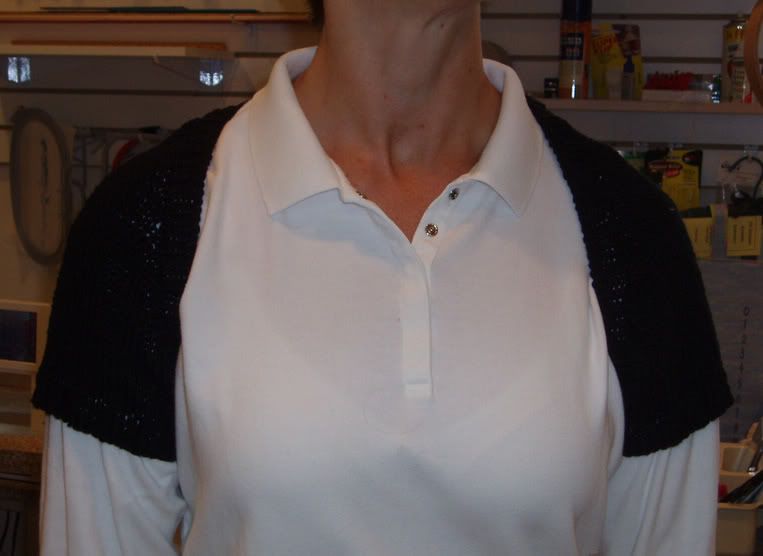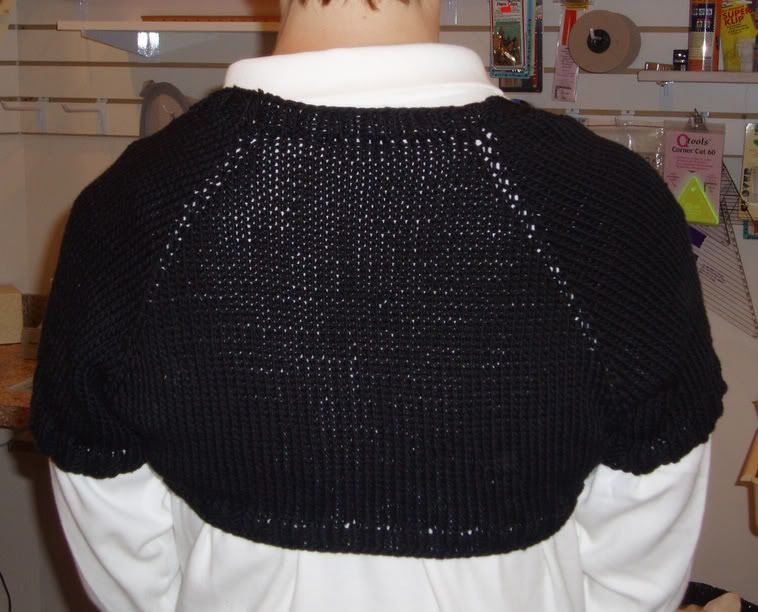 [okay, so we know that's not the shirt for the outfit... it's sunday afternoon- we're lazy.]

Details:
Started: Thursday, October 6th, 2005
Finished: Sunday, November 6th, 2005
Yarn: Cotton Classic II in Black- 4 skeins.
Needles: Bamboo size 5 & 8
Knitting Time: 5.5 hours
Lesson: None.
Destination: My lovely 2nd cousin, Donna. I hope she likes it.

By the way, I signed up for Bloglines but am unsure of how to get the cute little button in my sidebar... so if you are a bloglines subscriber and want to add me, you'll have to do it manually. Happy Kris?

So... now... do I cast on for yet ANOTHER attempted lace project, this time with fingering weight, not lace weight. Or do I start knitting little Zoey & Roxy sweaters for winter? I'm really quite determined to get the hang of knitting lace, but I'm also stressed b/c I just can't seem to get it.... do I need more stress?

Posted by Melanie at 3:28 PM