Hmmm.....
Kathy
made a good point in my comments last post. Things are hard. I'm not the only one that is tired when she comes home from work, I'm not the only one that wishes she had more time, and I'm CERTAINLY not the only one that wishes she had more money. So I need to stop throwing myself pity parties and start fixing it! There are some things that are out of my control (Zander's health.) He will have to build up an immunity, and I've heard these bouts of illness can last anywhere from a few months to a year. I'll hope that it's just through the holidays. I can thank my lucky stars that my mom has a flexible job, and is able to help out with retrieving him from school when he's sick, and I'm also lucky that I work for a temp agency and so if I am at a job that is not understanding or family oriented I can easily be switched to another job. Speaking of another job... I really can't stand the one I'm at. I've done it for a week. Is two weeks enough to make an educated decision, should I stick with it through the holidays as to not add even more stress to my life? What would you do? Let me just add that I'm not making enough money to support Zander and myself, and I drove 600+ miles this week commuting. So add the wear and tear... am I being blind returning to this job realizing that I'm putting most of it right back into the gas tank, car, and daycare?
So, on the knitting front, seeing as this is a knitting blog.... I got to the halfway point of my
shrug
and realized I am bored of stockinette. I have WAY too many projects on the needles.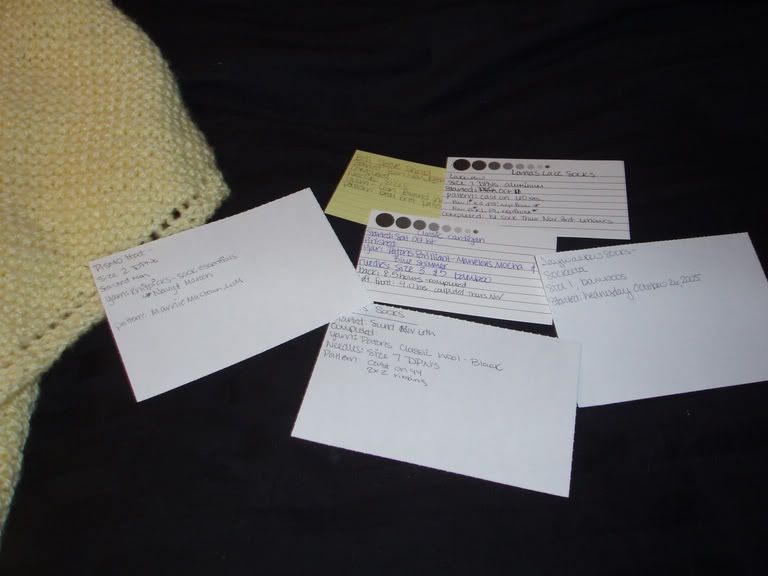 Each card represents a project. This is where I list all my stats... date started, date completed, yarn, needles, pattern, and then on the back I list my minutes knit and add them up at the end. The yellow blanket seen in the left side of the picture is the big dishcloth blanket for warm the world. I put my shrug aside, and decided to finish the baby blanket.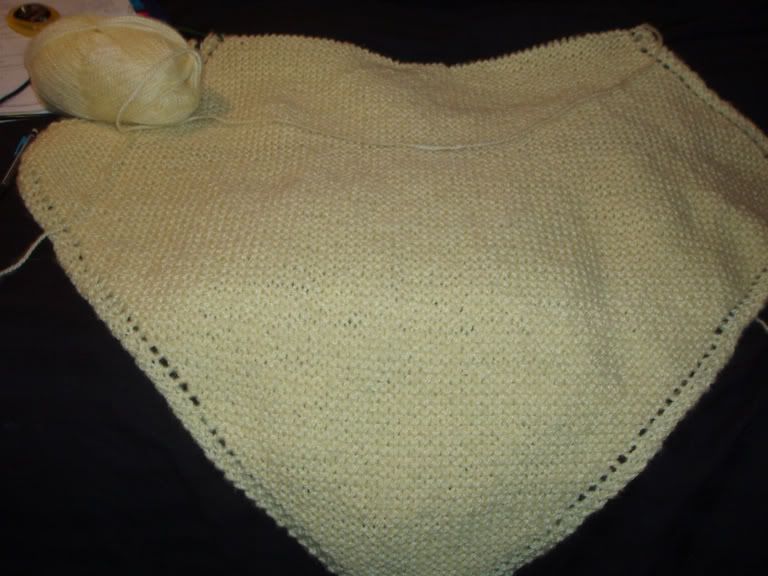 Then I think I'll move onto something more exciting. Something for me. And it is NOT allowed to be stockinette. I'm thinking maybe this: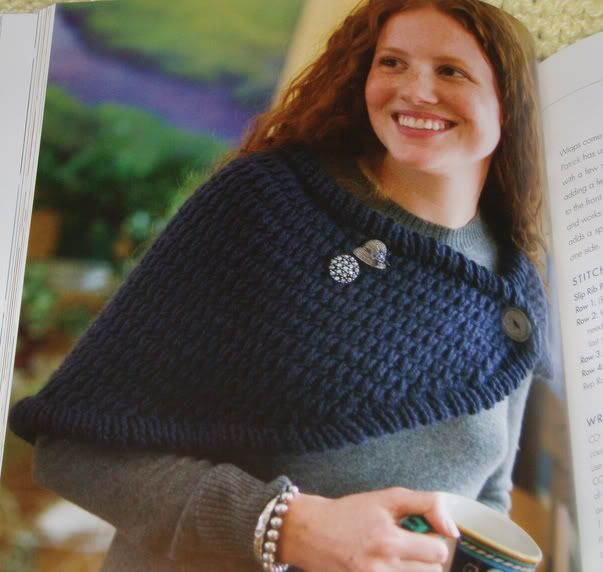 with these buttons: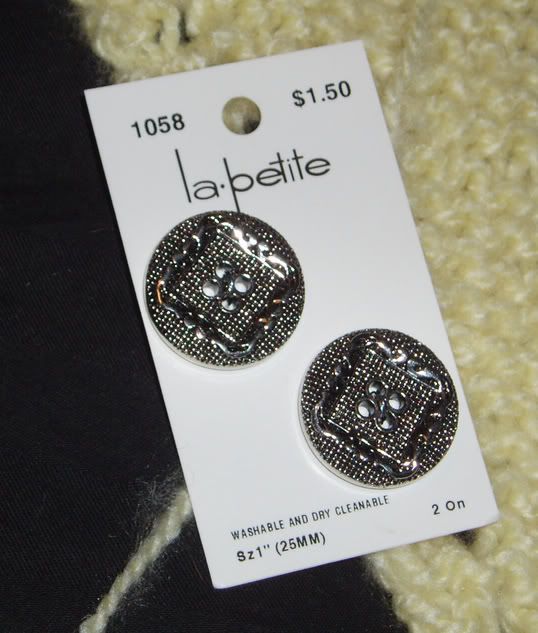 they're shiny and silver, so they're hard to photograph.
Even though (yes, I'm insane) this looks really fun!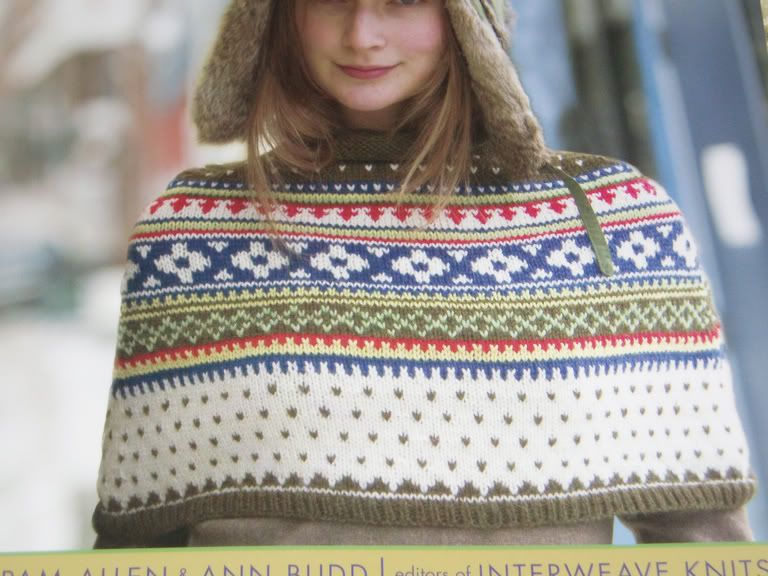 By the way... these are both from Wrap Style. I ended up ordering the book, and although there are some REALLY ugly ponchos in it there are also quite a few things I think i would knit and wear. And there is a totally beautiful shawl in it it. It's smaller in size so I may try and tackle that upon inheriting or purchasing more lace weight.
Yesterday Hancock's had a 50% off sale so I picked up a few things for my knitting chicks holiday swap and spent $5.00 on a magnetic board. I figured I could buy the stand and the magnifying piece as I got the money. That board will be great for holding patterns and keeping my place. I haven't had much luck with the post it note idea... I always
lose it
catch zander ripping the post it note off. Anyway, enough for now. On a positive note I'm looking forward to the long weekend next week and getting some knitting time in, and hopefully some more blog posting and reading done. I'm am seriously behind in bloglines! ;-)
Posted by Melanie at 9:14 AM