Life Without....
Life without a job left me more time to knit... Life without a child would leave me TONS of time (and energy) to knit. Zander is sick again. This is the 3rd "incidence" of unhealthiness since he has started daycare. (That was only a month ago.) I'm beginning to get angry but I'm not sure whom I'm angry at. If Zander doesn't go to school I still have to pay as if he is going every single day. If I don't go to work I don't get paid. If I take him to the doctor I have to pay for it, and if I'm at the doctor it generally means I'm not working and zander's not in school... It is SOOOO expensive for him to be sick. I feel like I'm trying so hard to get ahead and make a better life for Zander and I, but yet I can't even keep my head above water. It is extremely frustrating and has been making me want to throw in the towel.... but then I got this in the mail and all was well: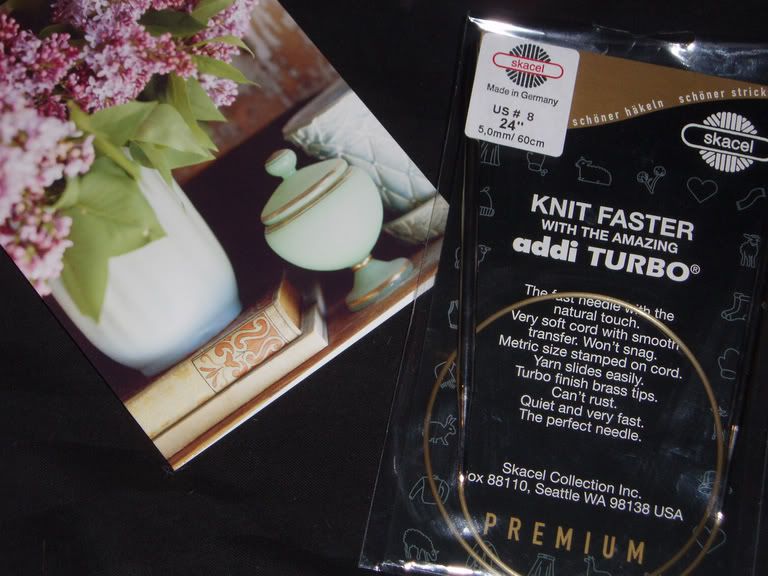 Thanks soooo much
Christine!
They were well worth the wait!
Those are size 8's.. Which were immediately taken from the package after the photographing of that picture and inserted into my shrug. I have no picture of this shrug as I am not settling for the crappy one I took yesterday. I may just wait until it's done to show any pictures at all. Okay, well, maybe here is a little bit of it: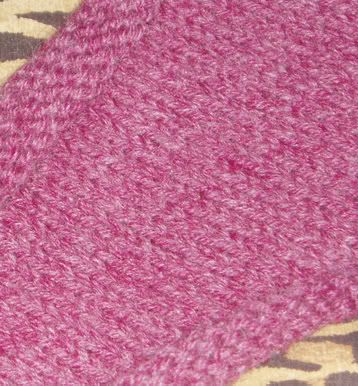 And finally, here is the yarn I will be using in my block of the month blanket....manos del Uruguay. (I totally butchered the spelling of that.)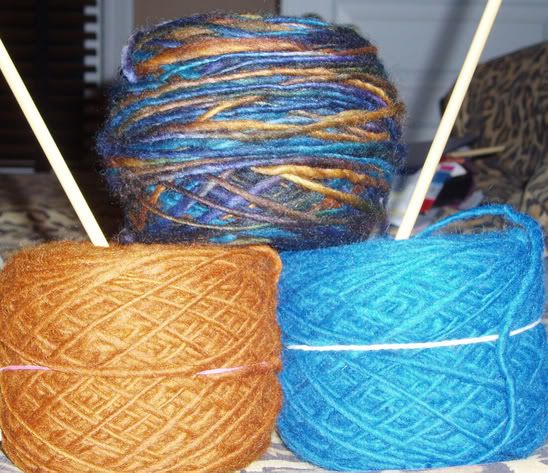 Okay, yeah, my entries suck lately... I promise to make them a little more amusing... I just need to find my groove with this whole working thing... Is there something wrong with the fact that I leave the house when it's dark and don't come home until it's dark? Is there something wrong that I'm looking at the clock at 8:15 pm thinking, "okay it's time for bed?"
I need to get a life!
Posted by Melanie at 8:04 PM