Long Arm Quilting
I know this is a knitting blog. But I also know that many knitters are also other "crafters." So for those knitters that are also quilters check out this baby!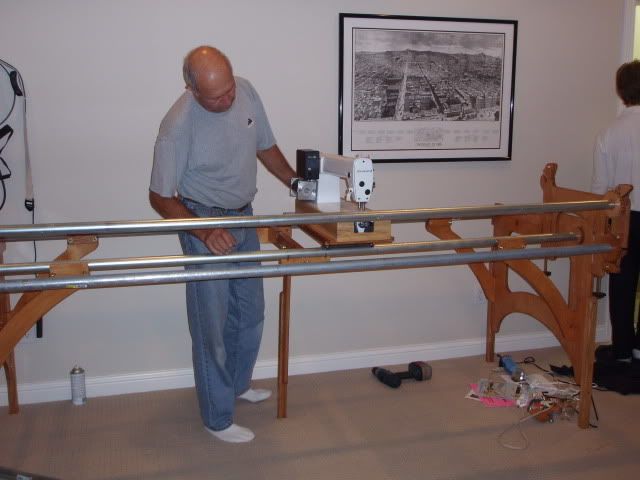 The Hinterberg Voyager 17. Mom got it on Friday. It took two coats (and two days) of stain, and then hours upon hours of assembly. This picture was taken last night before Desperate Housewives... the "horns" of the machine, the light, stylus, etc, had not been added yet. They were this morning when I got up at 6am. I'll get a picture later. Not bad, eh?
Anyway, among personal news... I think I may have a "REAL (not working with mother and father) job. I'll know for sure in the next day or two. It's at a Realtor's. Doing bankrupcy stuff. Great training for the legal field.
Cross your fingers for me.
That's all. Happy Monday.
Posted by Melanie at 5:44 PM