Bad Or Good
You guys are going to begin to think I am bipolar. Good day then bad day, good day then bad day.
Today, we present good day:
I got the job I interviewed for on Friday. Complete with benefits, good pay, a TWO minute drive (yes you heard that right) from my folk's home. 2nd shift hours are less than perfect, but the pay is increased because of it. I am dropping down to one class next semester so that I can focus and get adjusted.
I need to get school done, but I also need to be a mom and keep my sanity.
Anyway, on the knitting front: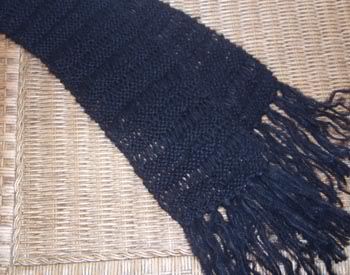 Aunt Peggy's Scarf is completed. yay.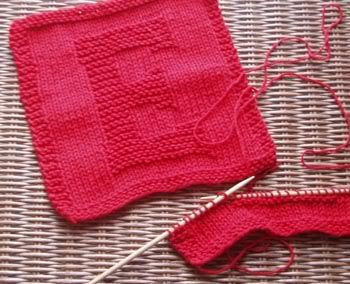 Dishclothes with Erin's name to match her BRIGHT red kitchen. the 2nd one has since been complete. It's also an "E."
Next up?
This
for Erin in pink and black debbie bliss merino DK
Posted by Melanie at 10:44 AM