Beginnings & Endings
I finished fixing Uncle Dick's Sock this morning.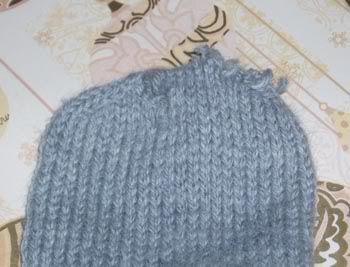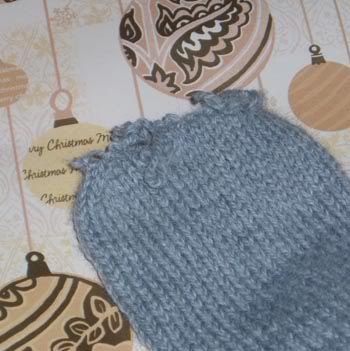 Except I was so excited when I was done I wrapped it right up and didn't take a picture.
Take my word for it. It's done: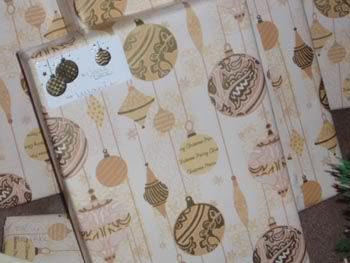 I will take my camera tomorrow and get a picture of him wearing them. And maybe Michelle too, as I made her those blue striped socks a while back.
We had Christmas over on Aunt Peggy's side last night. Marilyn, Tracy, and Aunt Peggy all loved their scarves. (No Camera, no pictures.)
Look what Aunt Peggy and Uncle Ron gave me for Christmas: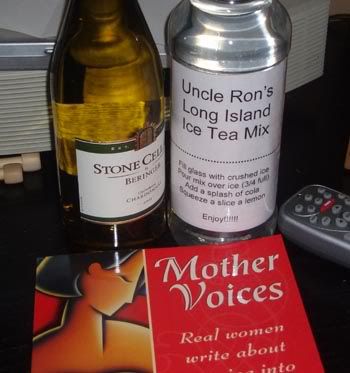 I can't imagine, but I guess they think I'm stressed and going through hard times. ha ha ha.
That book is awesome. I think I will share pieces from it on occassion. There are some entries about mothers going through divorces.
Speaking of said divorce. I ran into a child support payment issue late this week (it is straightened out and I did get my money) but until it was straightened out I needed something to keep my mind off of it.
I cheated my goals: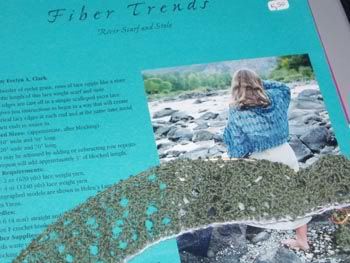 Of course, it's lace and doesn't look like much, but I'm doing FANTASTIC. No messups, no rips, etc. It looks great, and it will look great in my new apartment and I'm so happy that it's going well. I'm about 5 rows into the actual ripple lace area, and have successfully completed the beginning set up (which is most of what you see.) I love this pattern. Right now I'm reading it written out. I'm wondering if I should brave the chart.
New beginnings, and endings are welcome. Let's bring in the new year!
MERRY CHRISTMAS ALL!
Posted by Melanie at 4:03 PM