Why I Knit For Others
I was sitting on the couch last night (knitting, of course) and was just minding my own business, mom came out from her room and put her feet up on the table. I saw this: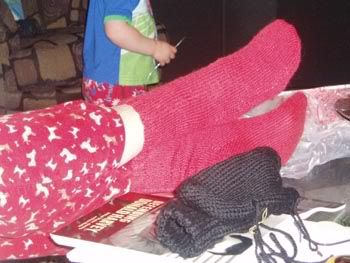 Those are my 2nd pair of socks... my mom wears them all the time. And everytime she does, I smile. It made me suddenly glad that I had bored myself for much of the morning finishing this: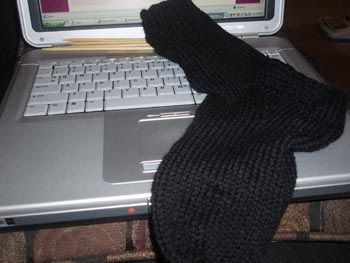 Dad's first sock. I've never had anyone REQUEST for me to knit them something. Except for my dad. He wants these socks. He will have these socks. He will have them on Christmas Morning. :-)
Look what else is done: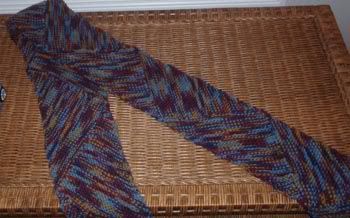 Bad lighting in that picture. He's a better picture. A close up: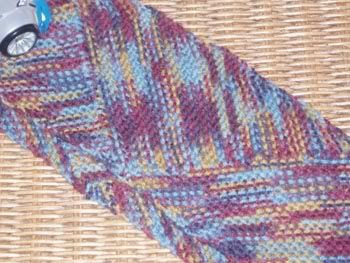 I will be happy to see Tracy in this scarf. By the way... thank you all SOOO much for your opinions on the scarf for my aunt peggy. Unfortuantely NONE of them worked. This yarn was just too fuzzy. But I really didn't want to do stockinette or garter. So I'll show you what I came up with....
.... Next time.
Posted by Melanie at 6:28 PM