Yum
For Christmas I got: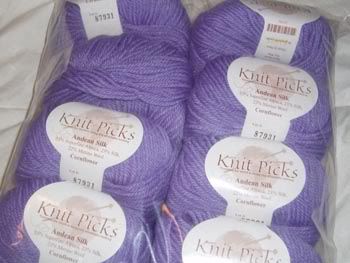 Andean Silk in Cornflower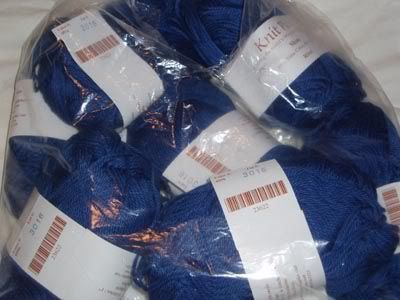 Shine in River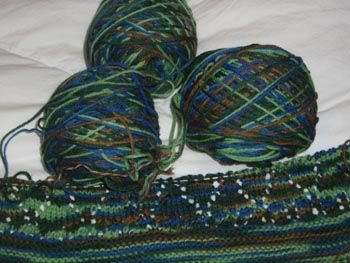 Sock Memories in Fly Fishing.
(Please see last post for links to this yarn. I'm too lazy.)
Also, note the ball wound center pull balls above. YAY! I have 10 skeins of Rowanspun I needed to wind that I was too lazy to do by hand. No problems now.
Anyway,
There are so many projects on the needles right now and so many I want to start. So I am FORCING myself to work for 30 minutes on an "old" project before I can work on one of my two newer projects (the home sweet home shawl or the river stole).
Today I worked on the Beat Knit Shrug: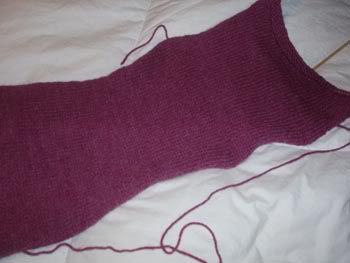 It doesn't look like much, but posting a picture keeps me honest. :-)
And here is Zander and is Grandma. He is trying on his Aunt Erin's Down vest in this picture.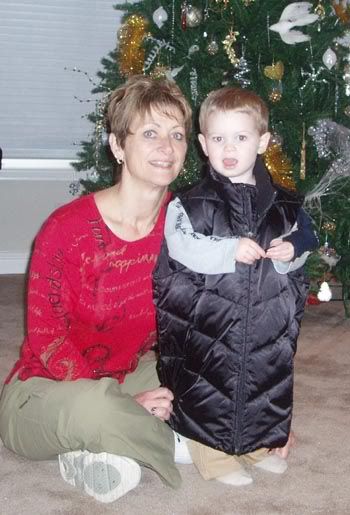 Posted by Melanie at 9:34 PM