And There's More To Come....
Lookie what I got TODAY!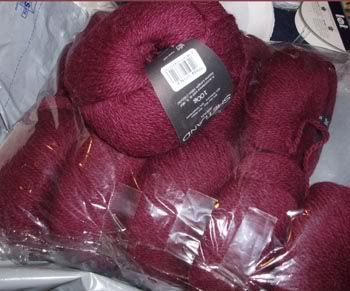 10 balls of Jaeger Aran Shetland in burgundy. I sold some stuff on ebay awhile back so I turned around and spent it on yarn. I think I'll make a seamless raglan out of it. Or maybe if I can get gauge I'll make one of the sweaters from my calmer collection. We'll see..... first I'll finish the sleeves of my classic cardigan.
I think I'm getting sick. Sniffles, congestion, sore throat. Weeee. It's been rainy and warm here so it's screwing with everybody. I finally got set up on the computers at work (with e-mail and a username/password.) According to "the boy" I already have an e-mail. I'll check it tomorrow. What a sweet guy. I love how everyone's made me feel so at home there. I feel so lucky. :-)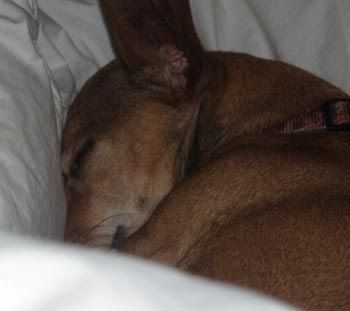 I leave you with a picture of my innocent looking dog, Roxy.
Posted by Melanie at 9:14 PM