Olympic Help Please
Okay, so, here's the scarf so far. Black. Cables. No Natural Light. Take what you can get: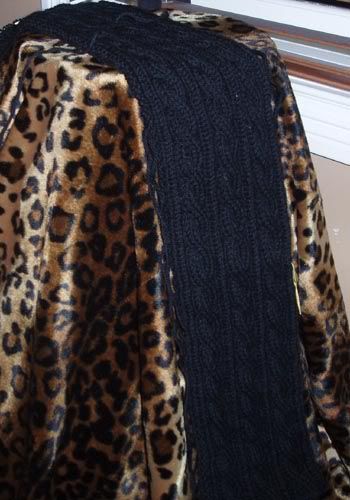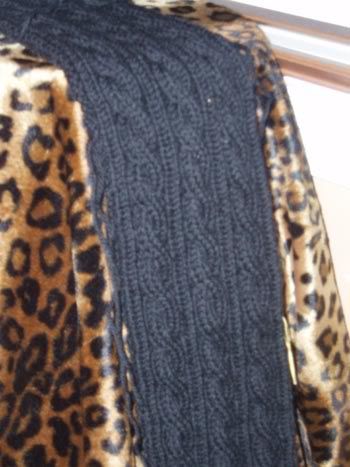 Okay, so I'm about 1/3 of the way done with the scarf. "Are We There Yet?"
So now, I need your help. My olympic choices are daunting. I started trying to redo the math for
Allison's
"Leftover" vest, but couldn't quite figure it out. So here are my options, please tell me what you think...
FUDGE the pattern. Decrease when I think I should decrease, increase when I think I should increase. This may be okay considering the vest is knit in the round and I can easily try it on through the whole thing. Until the arm holes anyway. I have no idea how to split it and knit the armhole and neck decreases w/o a pattern. So should I brave it, or do one of these options??
Make it in green?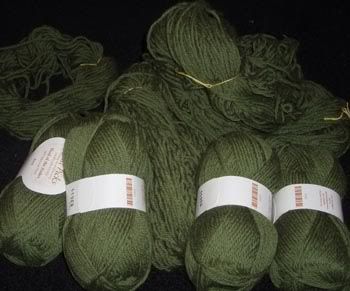 This is 8 skeins of wool of the andes in fern. I'm almost positive I can match gauge with this yarn.
Order a color like gray or something more suited for a vest than green when I order more WOA for the rest of the boy's scarf.
Skip the vest and make the
Twisty Turns
wrap from Wrap Style in this: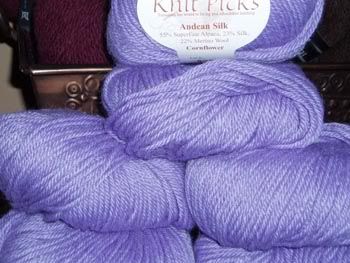 What do you guys think??
Help Please.
Posted by Melanie at 9:15 PM