Day 8- Kicked Knitting Olympic Ass
Done.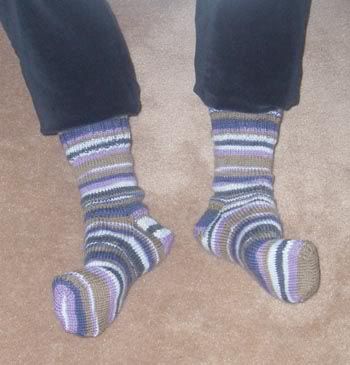 Fraternal Twin Socks. They look like they're too big for her in this picture... I think it was the way she was holding her feet.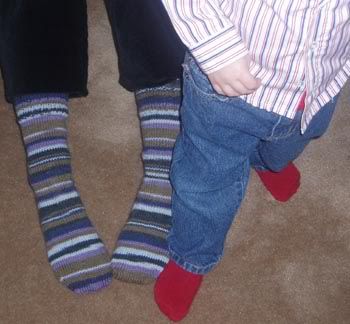 Zander helps model.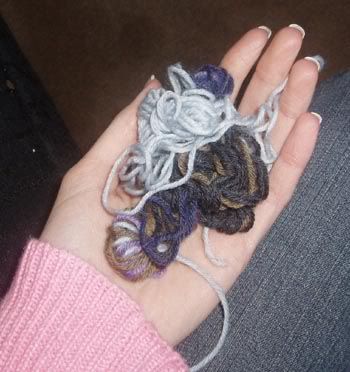 This is how much yarn I had left over. Scary. Not as scary as some people have been at the end of a project... but still scary.
Stats:
What: Olympic Socks
Started: Friday, February 10th, 2006
Completed: Saturday February 18th, 2006
Yarn: Regia 6 ply, color # _____
Needles: US2 addis, 40"
Lesson: Magic Loop
Recipient: Mom.
Knitting time: Between 12-14 hours. I wasn't really good about timing this project.
Now what? My new regia socks. I would like to get one done before the end of the olympics. It is not my olympic goal, but it'd be nice. I'd also like to get my
gallery
updated before then.
Posted by Melanie at 5:59 PM