Finished Object Report
I finished Scott's Scarf.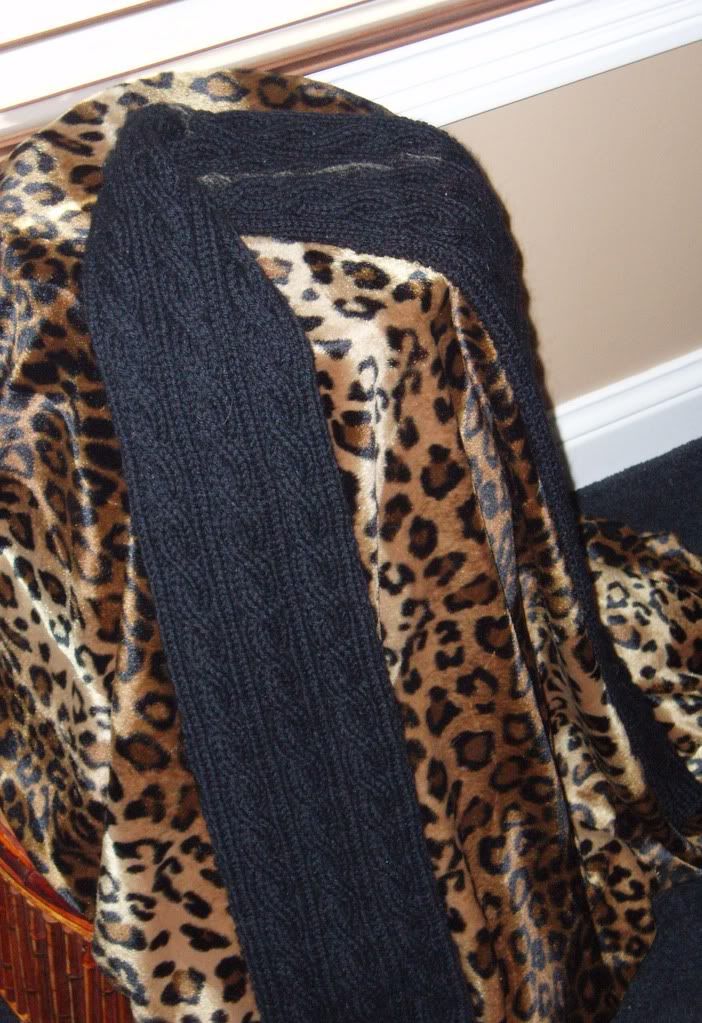 Scott's Scarf:
Started: Tuesday January 17th
Finished: Sunday February 5th
Yarn: Woold of the Andes, Coal, 4.5 skeins
Needles: Size 7, 16"
Finished Demensions: 63" long
Pattern: Irish Hiking Scarf
Knitting Time: 14 hours
I'll see if he'll let me take a picture with it on tomorrow when he's back at work.
By the way. Note that it took 19 days to complete this, and 14 hours of knitting. I knit about 490 yards in that time. This would make a good estimate as to what would be a good challenge for me for the Olympics. I am quite simply running out of time. I swatched for the vest last night. My gauge is 3.5 stitches to the inch. My Ann Budd book has sweater patterns for 3 & 4 stitches to the inch... not 3.5. I am wondering if I can bump it up and size, knit as written and then the end product will be smaller. I am also wondering if I have a pattern that is straight down on the sides if I can make it have NO ease and be fitted or if I actually need to work in waist shapping. What do you guys think? I really really really want to do a garmet next, but a sweater is just SOOO out of the question.
Opinions please.
I found a picture of Zander from February 5, 2005. Look how much he's changed: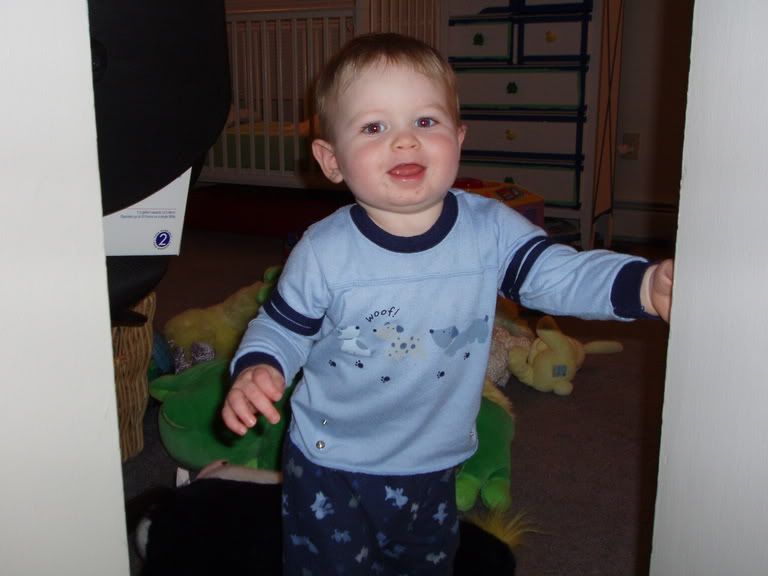 Posted by Melanie at 9:45 AM