Back To Knitting
Thanks for letting me vent yesterday... back to the real world.
I HAVE ARM PITS: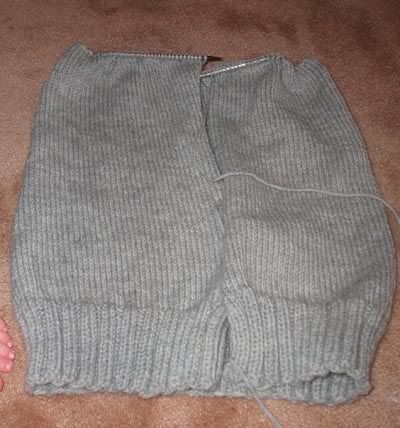 And Zander had to help by taking a few pictures. Here is my budding photographer. Toes complimentary.
So I cast on for the first sleeve (knit in the round) but decided to work on my river lace stole for a few days so I can meet another of my March goals.
No pictures yet, but I will hopefully have more time to post (and knit) this week since I'll be childless.
Posted by Melanie at 9:24 PM